I have golfed over 200 golf courses in Canada and the USA. Many of them are exceptional layouts and pricey and some are just your regular municipal courses. There are two golf courses that I hold dear to my heart. The two I am referring to actually are one in Canada and one in the USA. I love the two: Tor Hill in Regina, Saskatchewan and Sky Mountain in Hurricane, Utah. Could it be one is my happy place?
I played Sky Mountain on Sunday, April 2, 2023 and as I stepped on the first tee box I was overwhelmed by the joy I experienced. It was almost surreal, I could hardly get the tee into the ground.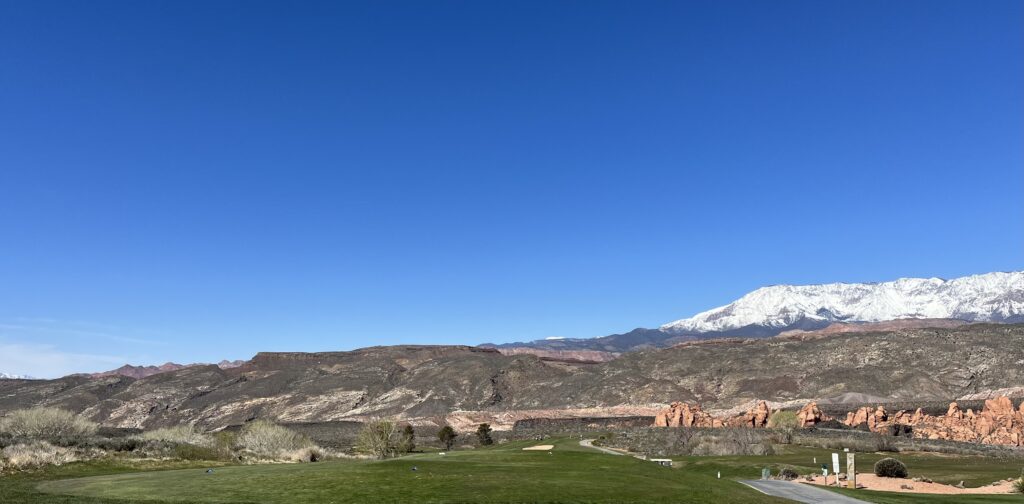 The First Tee at Sky Mountain
It was a warm, sunny afternoon and no wind. (You might have guessed it can be quite windy there, hence the name of the town Hurricane.) I have played this course so many times that each step I took I felt I had been in this exact spot before and I likely had! Lisa and I had a good time golfing with a couple from Idaho. Everyone was kind and considerate. As with all courses in the area, the weather has been very cold and the grass has not had a chance to grow properly. I was surprised and saddened at the conditions I had never seen before as I had been there many times in March. Weather patterns have changed everywhere.
My game was OK and it was wonderful to see Lisa hit her drives 200 yards. She has played very little golf so GOOD FOR HER. I loved very minute of being on the course with her.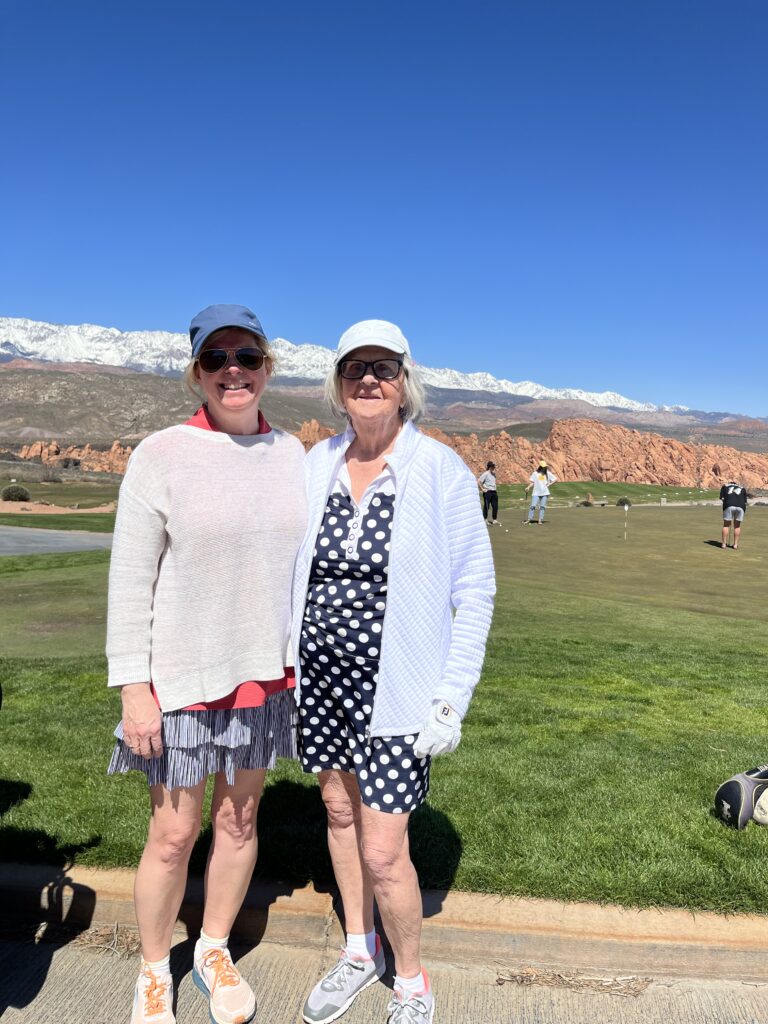 We were barely into Nevada coming home when the GPS announced that I-15 was closed and there would be a three hour delay. Or we could take a detour on Highway #169, which we did. It was a beautiful evening and there were so many of us on the detour we could see tail lights for miles ahead. Taking the detour got us home in two hours. Thanks to Lisa and the weather finally co-operating so we could go there to golf.