It started with the cheese. Or rather in spite of the cheese. And this was not even vegan cheese. Lisa, the most thoughtful person, made a snack to give to me when I got off the plane in Las Vegas. By the time I arrived (with an hour delay in departing Calgary) it was after 9:00 p.m. There were grapes, celery, wheat thins, cashews and marble cheese cubes for me along with a cool bottle of water.
I knew before I arrived that Lisa and Tracy were vegans and I planned to eat what they ate while I was there. Breakfast was not a problem as Lisa knew I often ate oatmeal. In the pantry was a variety of flavored, mostly apples and cinnamon oatmeal. Also Sun-Maid raisins, Trail Mix or nuts that you could add to the oatmeal. Recyclable containers by Quaker or Kroger that you just add boiling water. I liked the Kroger.
Lisa and Tracy subscribe to the weekly delivery from Peterson's Pantry. Order by midnight Wednesday for delivery Thursday afternoon.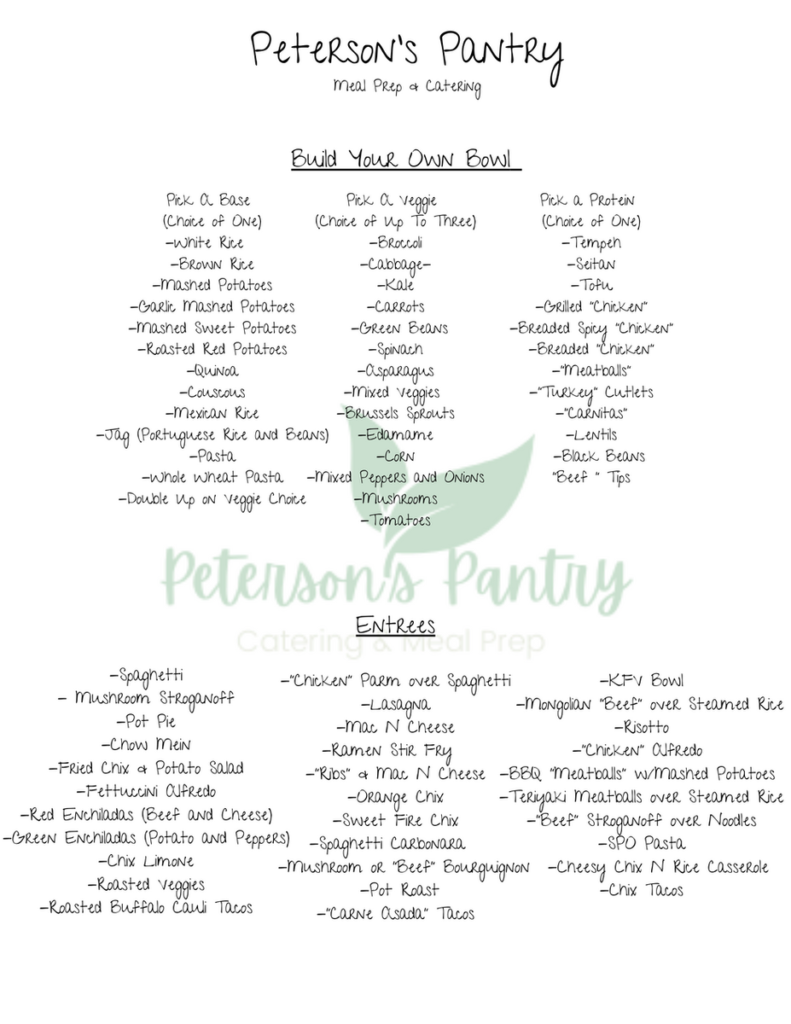 As you can see above there is a huge variety of dishes to choose from. I think the pizza is always on the weekly order and it is delicious. Tracy always adds some olives and I try to add some sun dried tomatoes when I can.
With weekly delivery from Peterson's for meals there is still trips to Von's and Whole Foods. Being close to CA the vegetables and fruits are sooooooo fresh. And at Whole Foods you can order a pizza to be ready in 20 minutes….just time for you to get your groceries…we found a local baked multi grain double sized loaf of bread that became our favorite.
Preparing vegetables and salads was a three person job and before we knew it done. Baking small red and gold potatoes….along with parsnips, carrots, onions, …in stages so as to not burn….then you have a huge bowl to eat at any meal.
Same with the fruit…in no time a variety in a big bowl. Tracy likes to have a banana every morning….and as close to being green but certainly not ripe….makes for often trips to Von's.
There are many 100% Vegan restaurants in Las Vegas and one of our favorites is called Tacotarian.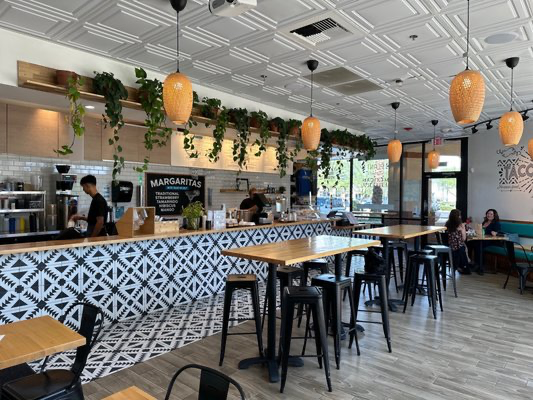 Tacotarian is a plant-based Mexican eatery located in Las Vegas. We serve the largest selection of vegan tacos in the Universe. Many great dishes, so tasty.
Since I came back to Calgary I have been eating more plant based foods but I'm not entirely vegan. I still have milk for my Shreddies and actually found vegan cheese that tastes great.
I have been ordering really good vegan entree's from Sprout's Society and have not had one dish I wasn't impressed with! I have also baked vegetables to have along with the entree's. I was already making a variety of soups. I feel really great internally, my stomach isn't working hard to digest my food.
Here is a sample of food from Sprout's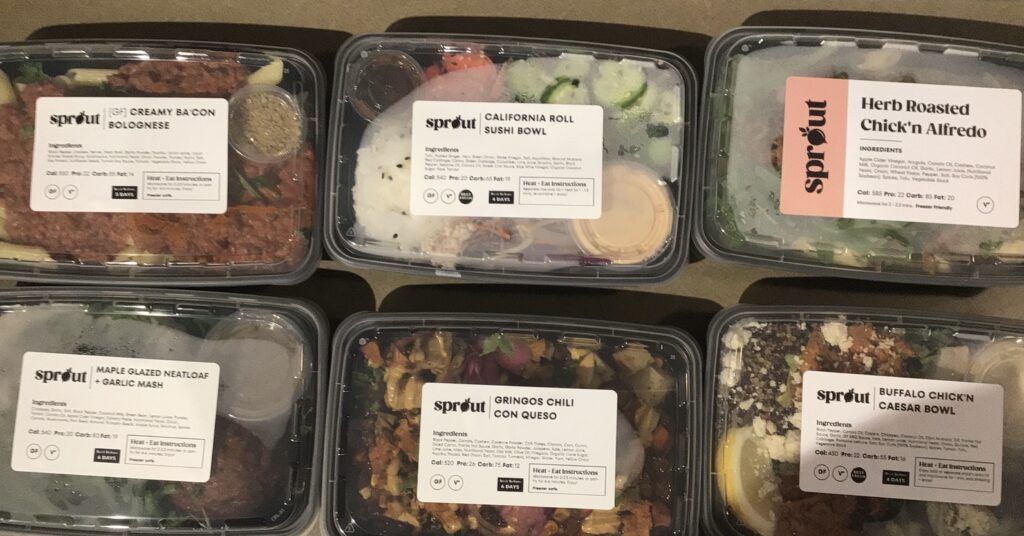 Back to cheese: while my time in Henderson included some vegan cheese – on pizza and tacos – the reality is that Lisa just tolerates plant based cheese. If there's some that really hits the mark, she hasn't found those yet!
My goal is to eat smart, exercise regularly, golf and stay positive.
So far I'm happy with my choices.