A birthday celebration for Bridget could take a week! To make it a SURPRISE PARTY for her fiftieth was really turning the tables on Bridget. Erik led the charge — and everyone involved from near and far were included in the months of keeping this a secret, and we pulled it off!
As far as timing was concerned, Erik told Bridget that they were flying to Calgary for the weekend, but nothing more. She didn't know where they were staying or who they would see. She was left to her own guessing. With Erik, Mats and Lily keeping mum, it was eating her up because she likes to spoil any surprises intended for her!
Everyone, except Bridget, knew that Anne and Bob Fleming were hosting Friday Night Pizza at their home. Anne was a busy making trips to pick up Bridget's friends and Bob from the airport. Wine and a buffet table of good food was all ready before 5:30 p.m.
Lisa and Tracy and I caught the no frills Lynx flight from Las Vegas and arrived at Calgary into a cold, howling blizzard.
The plan was first, to hide all cars from view. Next, all out of town friends and family hid in the lower level of Fleming's. Lisa, Tracy and I waited until the after the first group surprised Bridget. As the uproar died down, we opened the kitchen door and I walked in followed by Lisa and Tracy.
WAS BRIDGET SURPRISED? Yes indeed. Tears of joy ran down her face as we each hugged her.
I tore the wrapping off the poster I had printed with "50 Things I Love About You" and gave it to her.
50 Things I Love About You
You love being a Mom.
You love your family, Erik, Lily and Mats.
You love your siblings: Colleen, Lisa and Murray.
Your love for dogs: River, Genie and Gemma.
Your love for nieces, nephews and cousins.
Your ever present smile.
Your spontaneous laugh.
You love surprising people.
How you care about your friends. Anytime day or night they can call you for anything.
How you love to swim. Even at 5 a.m. at the Lawson Pool with Erin Bugera.
How you taught Lily to swim in the hot tub.
How you always go to Lily's Wake Surf competitions but you can't watch live! You'll watch it on tape later.
You love to drive. When you get behind the wheel you and the car are ONE.
You especially love to drive a Mini.
How thrilled you were to drive an 18 Wheeler.
How you always wanted a Motor Home.
How you always loved building a new house and checked on the progress every day.
You love wallpapering.
How you wanted some paintings so you bought the canvases and paints and painted paintings for your home.
How you love the latest trends, found them on the internet and put them in your home.
How you can fix most anything broken but now you've stopped doing plumbing!
You easily keep up with all the new technology: TV's, computers, Phones, etc.
How you love the Fun Alley.
How you love Darke Park.
How you love the Saskatchewan Roughriders.
How good is your Lasagna.
How good is your Pavlova with strawberries and whipped cream.
You can always make peanut butter and jelly sandwiches at your house.
Your love to golf. The thrill you get hitting a drive way out there.
Your love to score better than your Mom.
Your love for the Birch trees on River Spirit, Millburn Hole #8.
You love to drive a golf car.
How you wanted to be a Doctor and you research all health problems just to be in the know.
How you love getting away to a warmer climate in the wintertime.
You really love to ski too!
You love a well organized shop, garage and house.
How you loved your Dad and thinks of how he would do something you are working on.
How you have been at your Mom's beck and call.
How you would take your Mom to appointments and not complain to wait an hour or more for the appointment to end.
How you loved to take Lily, Mats and your Mom to Nordstrom's for lunch.
How you would always include your Mom in all Birthday celebrations. And just cake and ice cream if the venue for the dinner was too loud for your Mom.
How you took three days to caddie for your Mom to play in the Alberta Senior Women's Championship. And how much fun we had!
How you helped your Mom up and down the tee boxes and greens as your Mom was having sight problems.
How you love shoes. And you have the most common shoe size so the selection is great.
How you like Las Vegas and the "Slots".
How you have taken care of the needy, even food for a homeless guy who lived in the woods.
How you let your kids choose their careers.
How you do crazy things.
How you have many, many acquaintances and some really good friends.
How you love hanging out with me
Bridget turning 50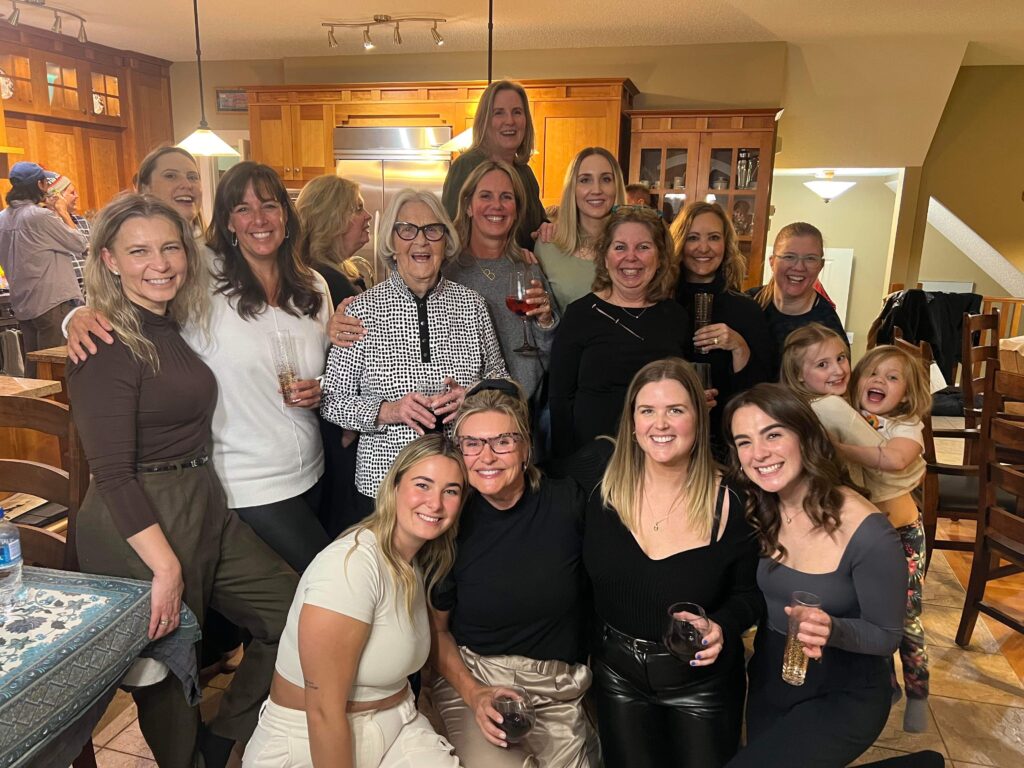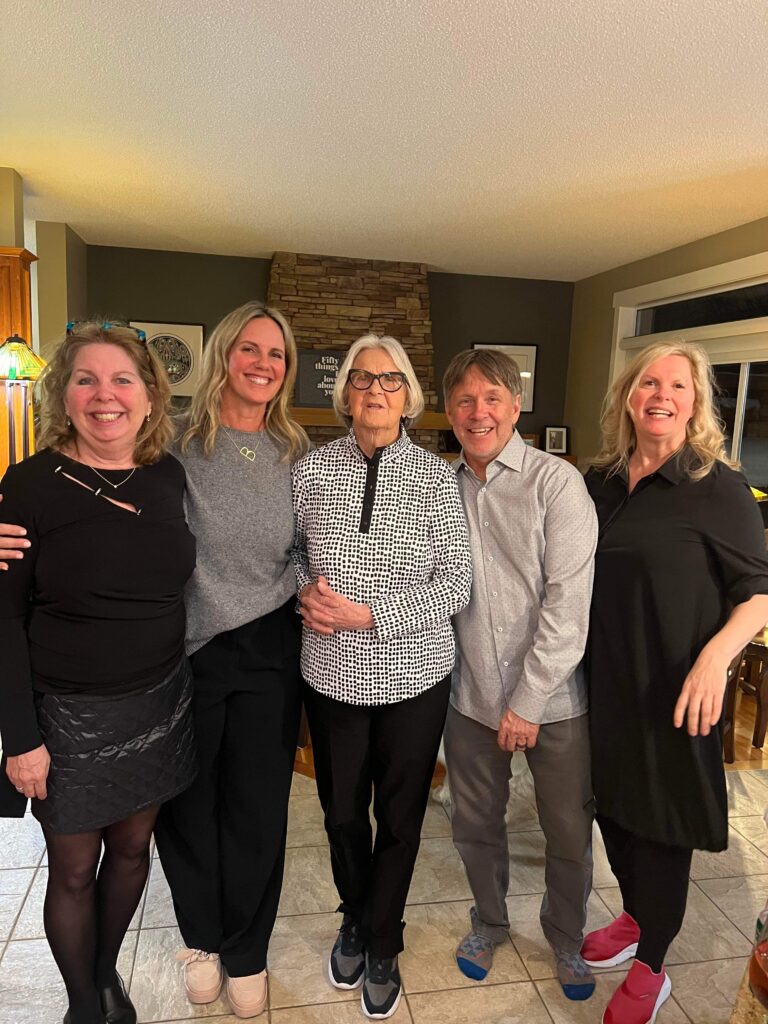 Saturday night, the festivities were held downtown at Murrieta's West Coast Bar & Grill.
Everyone who was at Flemings on Friday Night and other friends along with two couples from Kelowna were there in the private room to celebrate. A lots of stories were told.
I had such a good time with friends of Bridget's. They are her dedicated bunch and they're so much fun!
Good food was served. Many thanks to Bob and Anne for the ride there and back home.