How do you cope with loneliness?
I've been thinking of writing a post for my blog on this subject for some time, especially since the Covid-19 pandemic has many of us living alone.
I know most of the subscribers to my blog via e-mail are single and many of them are seniors and living alone. My daughters have been very instrumental in sharing my posts to reach a lot of their friends as well.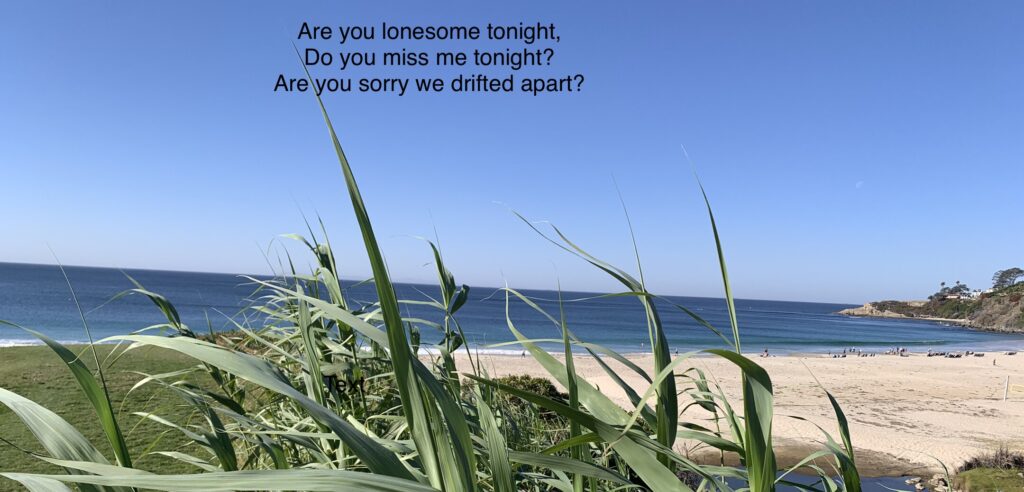 Loneliness is a state of mind linked to wanting human contact but feeling alone. People can be alone and not feel lonely, or you can have contact with people and still experience feelings of isolation.
I don't pretend to be an authority on this subject but perhaps I can shed some light on how to cope with loneliness. I was married for 28 years and like many of you loneliness never happened to me.
Now it has been 34 years since I lost that feeling of companionship where the two of you could be alone, saying nothing and true contentment engulfed you both. However, I have experienced loneliness in a crowd of young people.
Over the years I really enjoyed working in accounting and back in the 1990's one summer I decided to do my work from home. I soon found out I could be very organized but I missed the office camaraderie.
I golfed with a young fellow this summer and I asked him what he knew about the effects of the pandemic on relationships in his age group. He said it has been most difficult for him in his line of work. He is flying up north for a week and back to this city of over one million people the next week. With so many people working at home there are no official offices in many business. It was a place to meet directly or indirectly other people your age. Not now. And if you are interested in meeting people in the bar scene what do you do? With Covid everywhere you have to be very careful. Even dating online is a problem. You can't meet for a drink or coffee with all the restrictions. He said that it was coming up to two years since he had been on a date! Golfing is the safest sport for safe distancing but so far he hadn't met anyone his age on the golf course. He was such a nice, good looking guy and for sure he was very lonely.


What to do if you are lonely?
Take up a new activity. Try golfing. Try a new sport.
Watch Netflix or any good site for movies, documentaries, etc. Play music: I love music from the 40's and 50's. Dixieland jazz, Frank, Ella, Elvis, Country ballads, and you can read, read, read, read. Do puzzles. Volunteer.
Try a different hobby. Sewing can be both a challenge and a satisfaction.
Try painting . I bought books, paints and canvas and painted. Some good, some not so good but who cares? Sometimes your paintings appeal to others but let's face it, just do it for the enjoyment of creating something on canvas.
My daughter, Colleen, helped me start my blog and since June 2015 I have written 292 posts and over 237,000 words. I had no idea how satisfying it has been to write stories. I have learned so much on the site and of course there are updates that you need to keep up with all the time. Try something new like a blog. OR even just write you life story. Everyone has a life story to not only tell but leave for kids and grandchildren.
Call your family and friends. I know most young people love to ONLY text but the sound of their voice is so heartwarming.
Not everyone needs the phone calls, and many introverts prefer to communicate, in their own time, by email, text or through message apps. Social outings and visits tend to drain introverts and only quiet, alone-time recharges them. For extroverts, it is the opposite. Introverted and extroverted personalities are on a spectrum from mild to moderate and up to 100%.
Loneliness during this pandemic has affected some people more than others. When this started friends called every few weeks, then it became months. There was nothing new happening in anyones life so why call?
Many people really miss going for coffee with the gang at the local coffee shop. We can't do that or call a friend and go for lunch these days.
If you have family or friends who may be lonely please keep in touch with them by phone, email or text. It may make their day.
Hopefully we can get through this pandemic and have a kinder, more social life with family and friends.