2021 was a continuation of the Covid-19 pandemic. I was very excited to hear I could book online for my first Pfizer vaccine and then the second dose and the booster. All completed by October 15. However we aren't out of the woods yet.
First and second vaccine celebrations. No pictures of the booster shot.

The biggest change in my life came in the spring when Bridget and Erik made the decision to sell their home here in Calgary and move to their place in Kelowna. Words cannot begin to express the void of not having them within a KM to my home. Time changes everything, and, as much as I have depended upon Bridget, I am now getting adjusted to the move. I do wish them all the best as we all know we can't live our children's lives.

I had a wonderful five week vacation this fall. Firstly to Ruth's in Sun City, AZ: Golfing in "The Valley Of The Sun" – November 2021. Then on to Lake Forest, CA. Lisa and her friend Tracy met me at the John Wayne Airport and the fun started right away! By noon we were off to meet Nic and Jaden and golf at the Anaheim Hills Golf Course.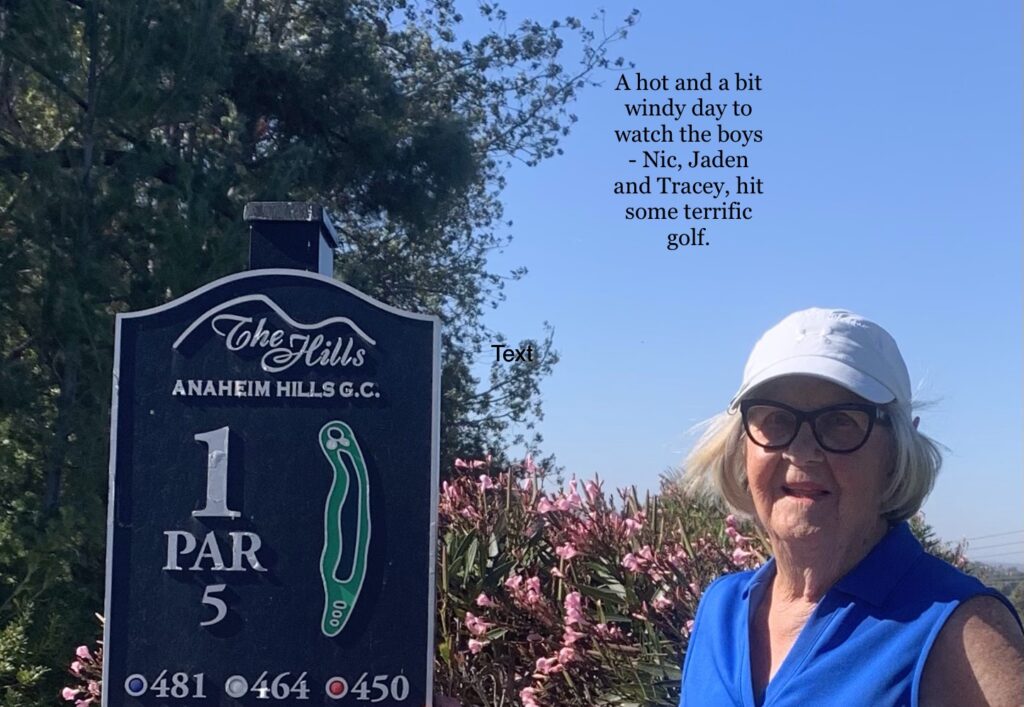 Just watching Nic and Jaden on the driving range was indicative of the progress they have made attending Menlo College. It is awesome to see them hit the ball a country mile. And then stuff a wedge to the flag. With Tracy playing ahead of the boys and me ahead of Tracy we made quite an interesting foursome. And Lisa was along to take videos and photos. I must tell you I saw some awesome golf from the guys. Me, not so much!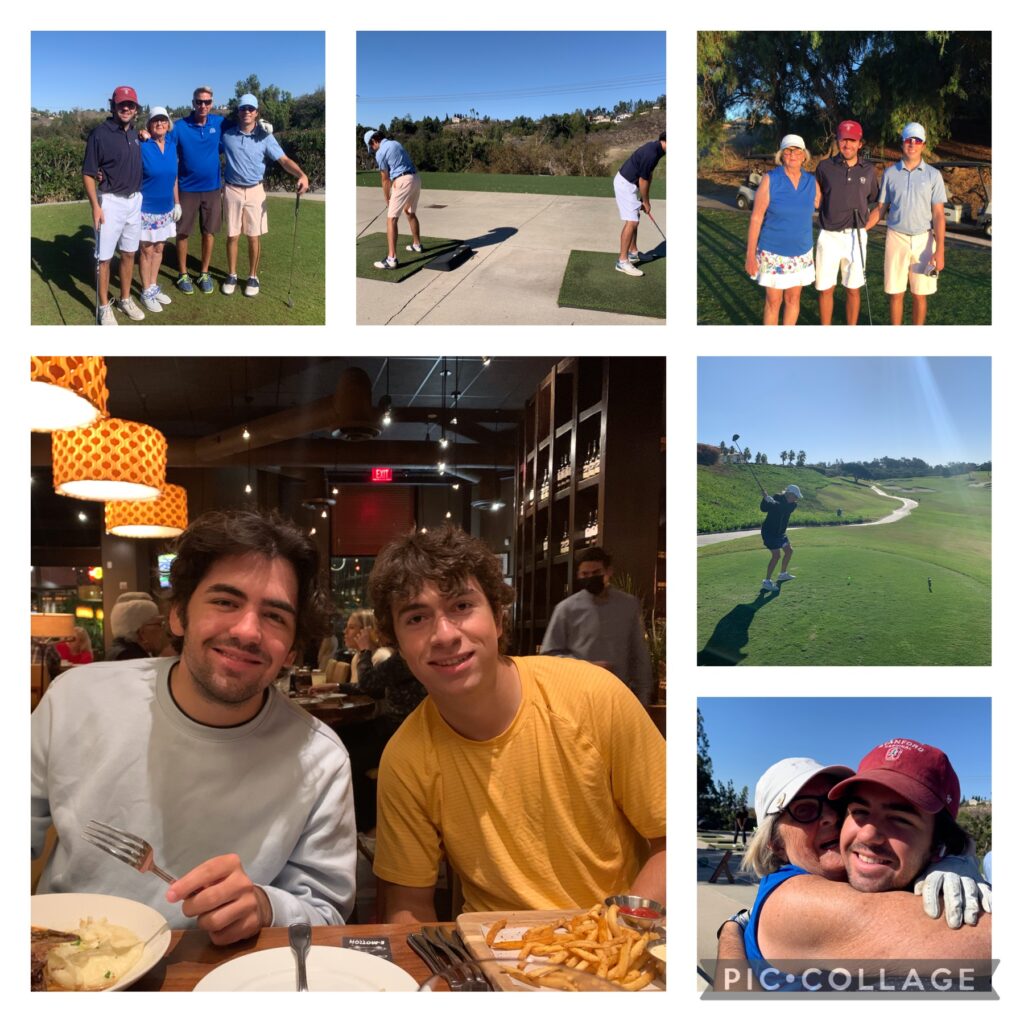 Golfing at the "Monarch" with holes beside the ocean…below.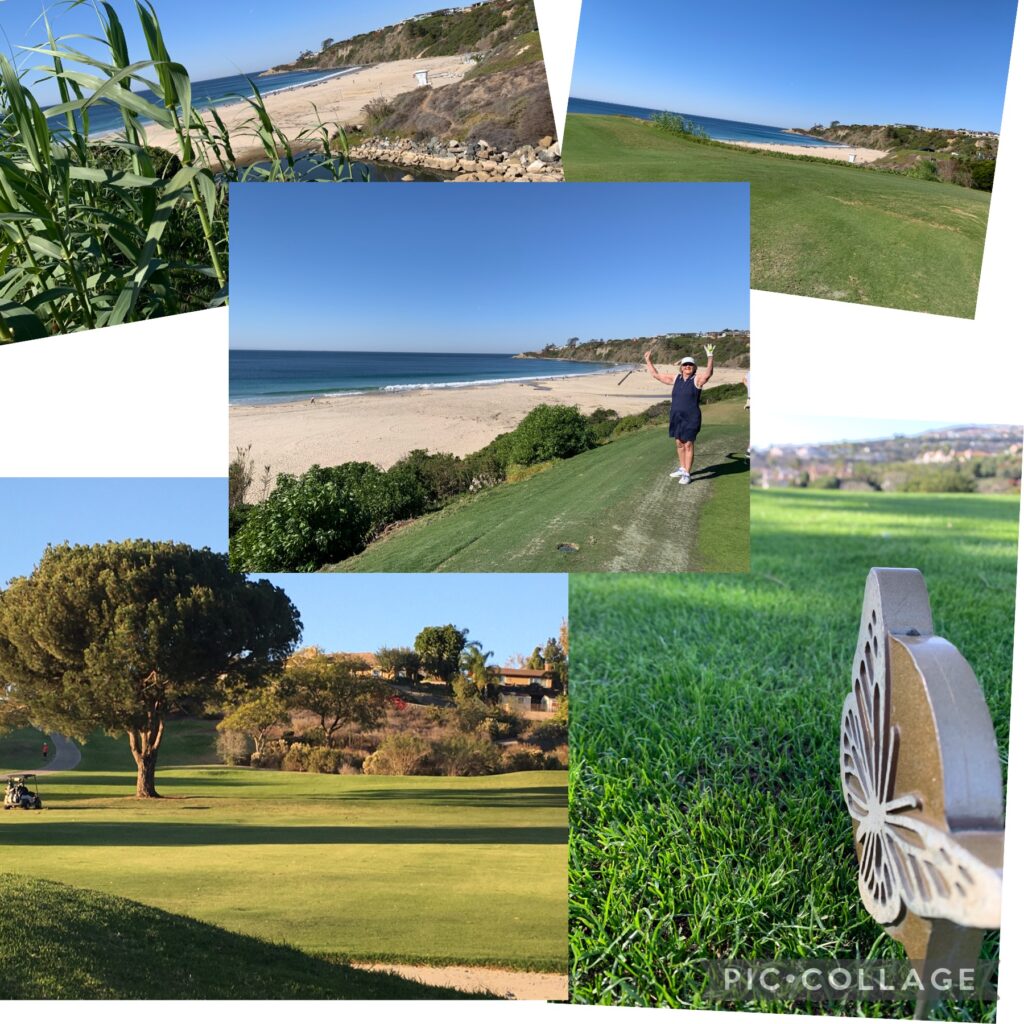 We played three games with the boys ending on US Thanksgiving Thursday and they packed up and left for the college. I had a great time with Lisa and Tracy. Lisa gave me a lesson on paining with watercolors. Lisa's talent shows below. (Mine is NOT publishable!)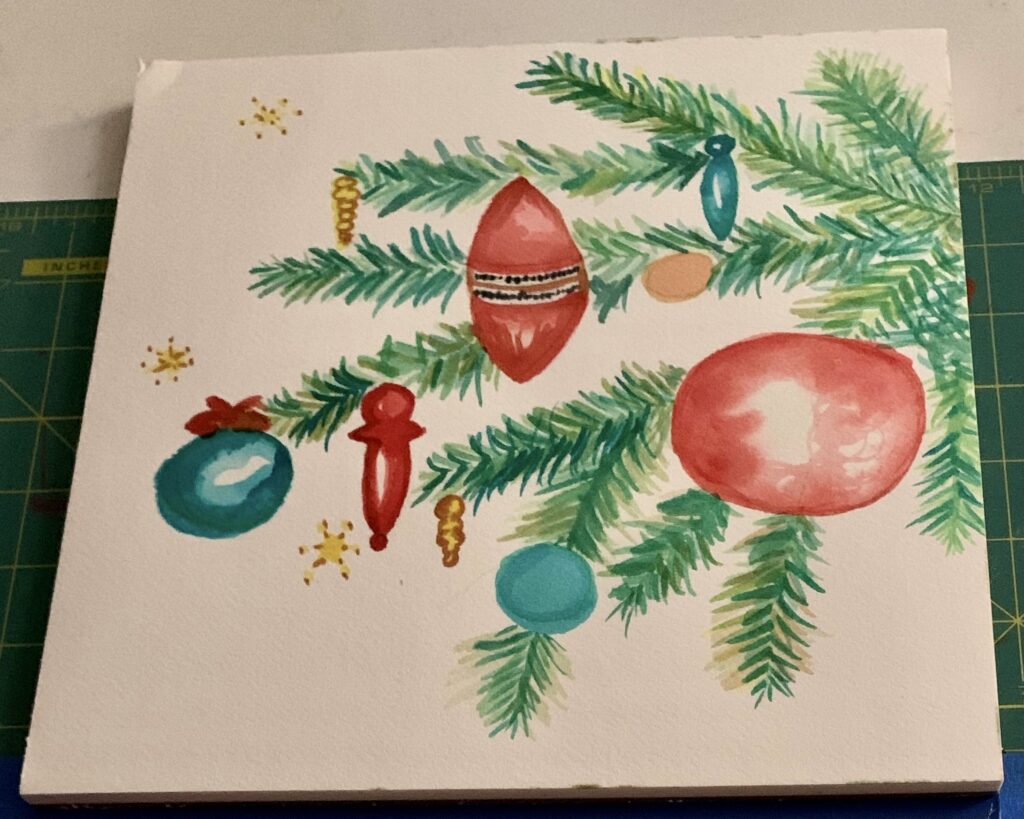 This was my first time eating plant based food and with the exception of breakfast I joined them for meals. I thoroughly enjoyed all times at the table! You would never believe the Chili had no meat or poultry in it! So yummy. We took tours around the area. Shopped at Newport Beach…Marmi's, Chico's and Nordstrom's. Of course Tracy and I spent time at the Roger Dunn Golf Shop. We put up Christmas decorations. Drank some local craft beer and generally had a good time. Lisa was working hard with her job, some long days but Tracy took the week off and he and I saw a lot of interesting places.
Lisa looking gorgeous and happy below.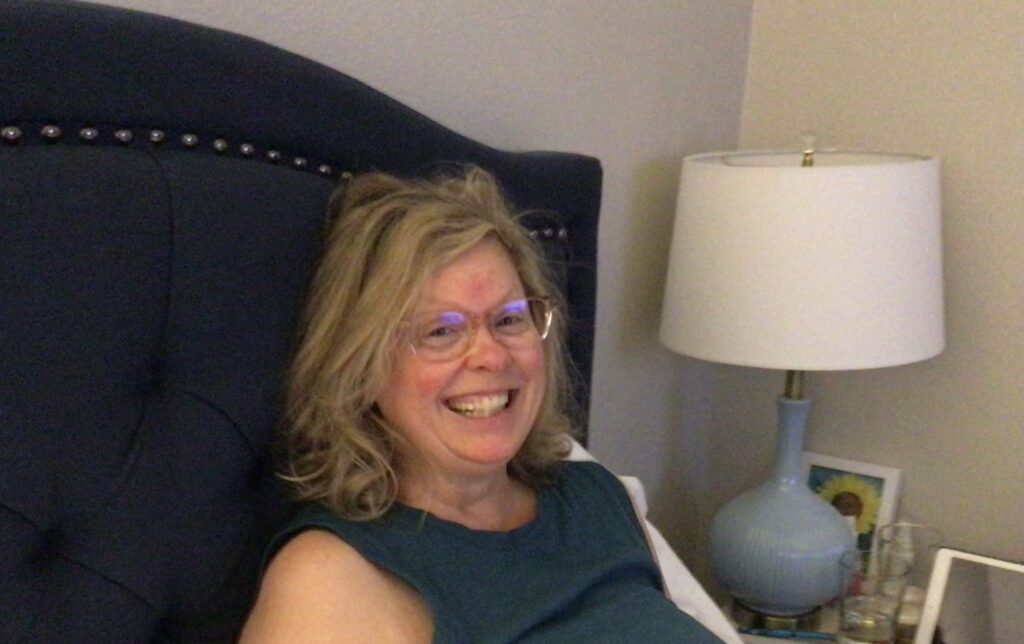 Tracy and Lisa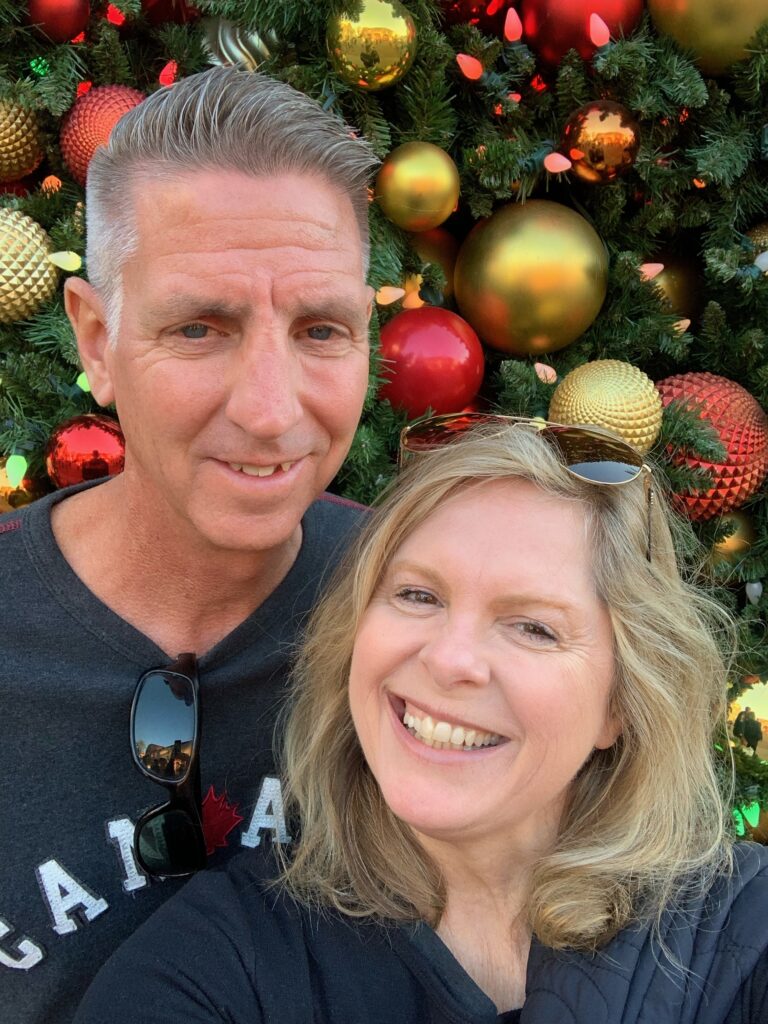 And this is the view from their front door.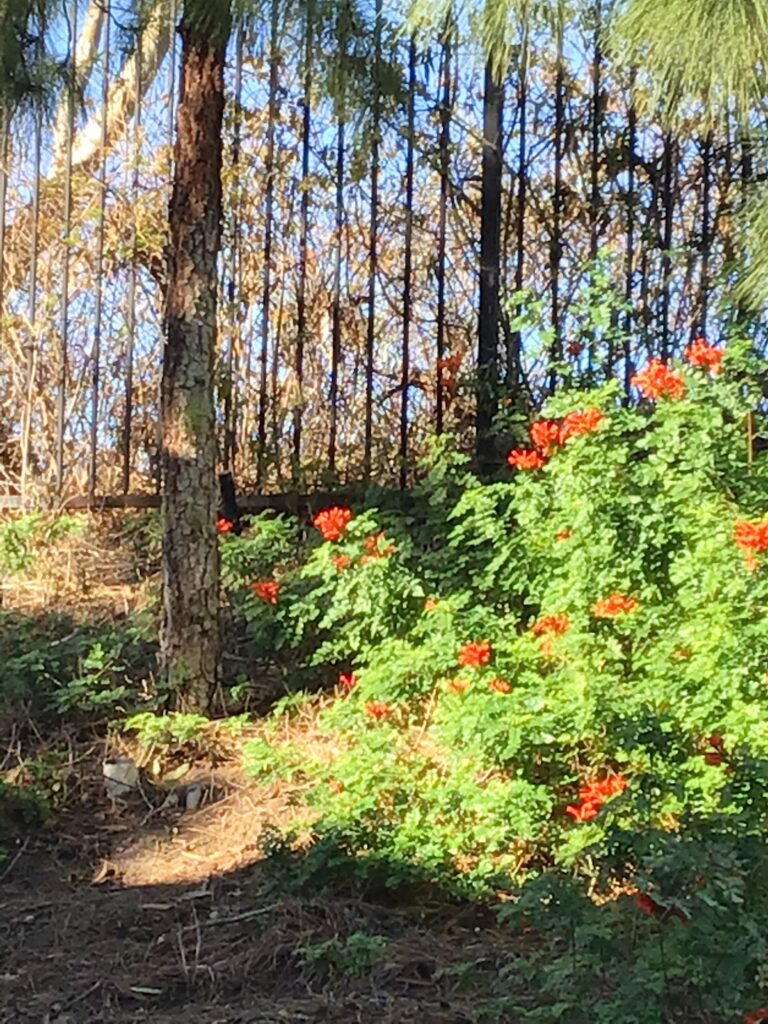 Back home December 2 and a bit of a glitch with three PCR tests in three days. Thanks to Colleen for picking me up at the airport. And getting my groceries on my way home.

Now Christmas is soon upon us. Lily and Mats were in the city visiting their friends and Nic is home from college. Sunday afternoon the three of them came to visit me and we had so much fun. We played Gin Rummy (Lisa taught me the game), ate Chili, drank Coke and danced.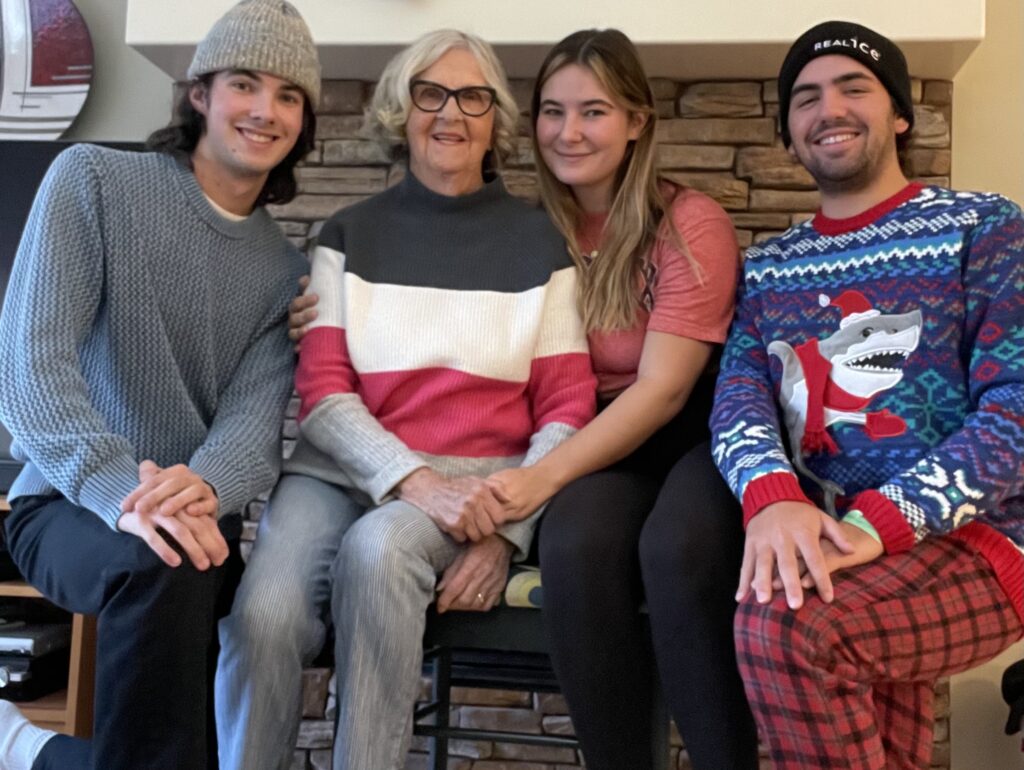 Sorry Mats is not in the dance video as he was taking out the garbage at the time. And he also loves to dance.

Christmas will not be the same with BK and EA and the kids in Kelowna but Christmas Eve at Bob and Anne's will still be special.

I wish you all good times, good health, good friends and good riddance to Covid 19 and all variants in 2022.
Merry Christmas and Happy New Year
Maureen O'Shea