Quite a few years ago a friend of mine, Rhonda, asked me to design a golf car seat cover for her. She wanted to give it to her friend Leonne who would give it to her husband Joe for his birthday. I found their favorite colors and Joe was really please with his gift.

Canada Day seat cover for the featured image.
I have always shared whatever ideas I have had that could help one and all. So now I'm sharing my design for how you can make a golf car seat cover as a gift for someone you love. I know they'll appreciate it — I appreciate mine.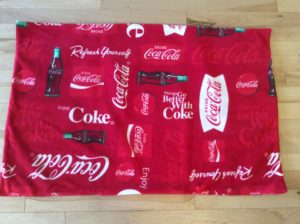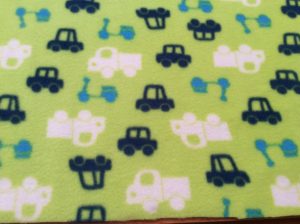 I have been making golf car seat covers for many years and every one I have given as a gift has been more than slightly appreciated. On a hot day, they keep you from sticking to the vinyl or leather seat — or from burning your legs if you're wearing shorts or a skort. Then, when it's cold outside, there is nothing nicer than sitting on a cosy golf seat cover, avoiding that chill going up your spine to the tips of your fingers.
Think about how many people you know that golf and get busy with this project. Head to the store and buy the materials you need. Take out that sewing machine and make as many seat covers as you have time to do this year for your relatives or friends.
My original post from 2015 is Make Your Own Golf Car Seat Cover and you can follow the directions including buying the material.
A gift of a golf car seat cover will be appreciated for years.
And don't think golf car seat covers are just for women. Men like like them too. Let me tell you that some guys like to act a bit macho, but every guy that has sat on my seat cover likes it as much as I do.
Buy good quality fleece.
There is a large selection of NFL, MLB, NBA and NHL fleece in your favourite teams colors. My choice for shopping for all your needs is at JoAnn Fabric stores in the USA but I am sure you can find fleece of your choice at any good fabric store.
Don't skimp on the price of the fabric.
Good fleece is a must.
Make it washable.
You might want to embellish your golf car seat cover with tassels, sequins or other kinds of sparkles, but remember, you should make it washable, so keep that in mind. I wash mine in the washing machine on gentle wash and take it out before the spin cycle and hang it to dry.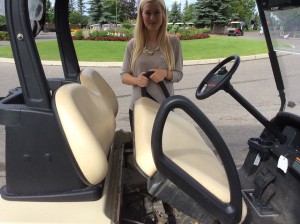 Most of the new golf cars are much easier to put your seat cover onto: all you need to do is lift the seat up at the back and tuck the cover in! I didn't put the ties on the last covers I made because of that, but ties are an easy addition.
Find the time and make someone happy this year with a golf car seat cover.
Statistics show that 2020 had an increase of over 14% in rounds of golf played in Canada so this is a great time to make golfing more enjoyable with a golf car seat cover. We may still have lots of spare time this year so get busy…you can do it!
ttyl