I have golfed many, many golf courses (almost 200) in my lifetime. Some courses I can remember and some now are just a familiar name. I have been a collector of golf balls from before I started golfing seriously. In fact I have an Imperial Oil golf ball from 1957!
I bought a display case for my collection and this by no means represents all I have collected or my favorite golf courses.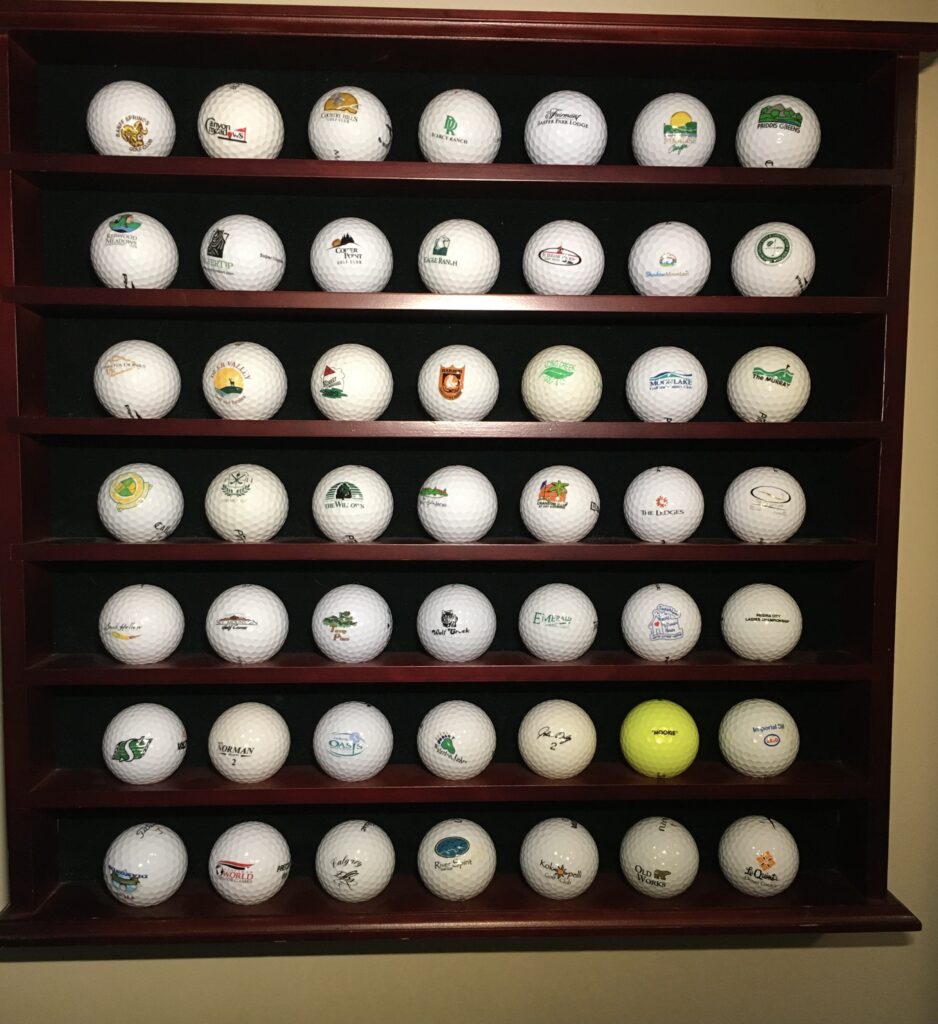 I didn't place the balls in any particular order and some of my absolute favorites are not in my collection. Sometimes I would buy the golf ball in the Pro Shop with the logo of the course when I checked in. Or if I liked the course I would buy the ball once I had finished playing. If I remembered!

I have logo balls from Torrey Pines, the Banff and Jasper courses in our National Parks, Shadow Mountain, Copper Point, Silver Tip, and of course my most favorite place to play: Sky Mountain at Hurricane, Utah. There are so many places that I have loved to golf but didn't get a logo ball. One course I played with Colleen, Alex and Greggo was the Crandon Golf and Country Club on Key Biscayne, Florida.
Crandon was the site of the Senior PGA Tour for 18 years, attracting golf's greats including Lee Trevino, Chi Chi Rodriguez, Don Messengale, Ray Floyd and Gary Player. The course is considered one of the most beautiful and difficult par-72 courses in the state of Florida. Crandon's seventh hole is touted as "One of the Greatest Holes in Golf," a gorgeous par 4 that doglegs to the right and sends your golf ball soaring over sparkling water. The course has been rated in the top ten courses by Golfweek, and one of America's top 75 upscale courses by Golf Digest.From the first hole – a dog leg par 5 that requires a drive over water and mangroves – to the last – another par 5 with water on both sides of the fairway – Crandon Golf at Key Biscayne is, in many ways, Miami's signature golf course.
Golfweek.
It was a beautiful course and the PGA Seniors had finished their tournament the day before. However, it had rained all night and we were sloshing our way through puddles when we played. The course was so awesome it seemed like there could have been many signature holes. It is too bad we didn't play it a few days later. I do have the logo ball.

Another adventure was a course called Kokopelli, just east of Hurricane, Utah, just south of the highway to Zion National Park. We played this course shortly after it opened and it was nestled in the mountains and crazy holes. Double fairways, one the high way and the other the low way. Long grass, not fescue off the fairways. It was really WILD. Long Par 4's and high mountain ledges for tee boxes. OH, my it was quite the experience. On one hole up the side of a mountain a Par 3 we were shocked to see a huge spider. We were on this small ledge of a tee box and low and behold, there was this Tarantula. I can tell you that Deborah hit her ball so fast she nearly fell over the cliff. And man did she scamper back to the cart as fast as she could.
Tarantulas are rarely seen in this area – they are nocturnal and spend most of their time in underground burrows – but sightings are most common on park roads in late summer and fall, when the males are out cruising for females.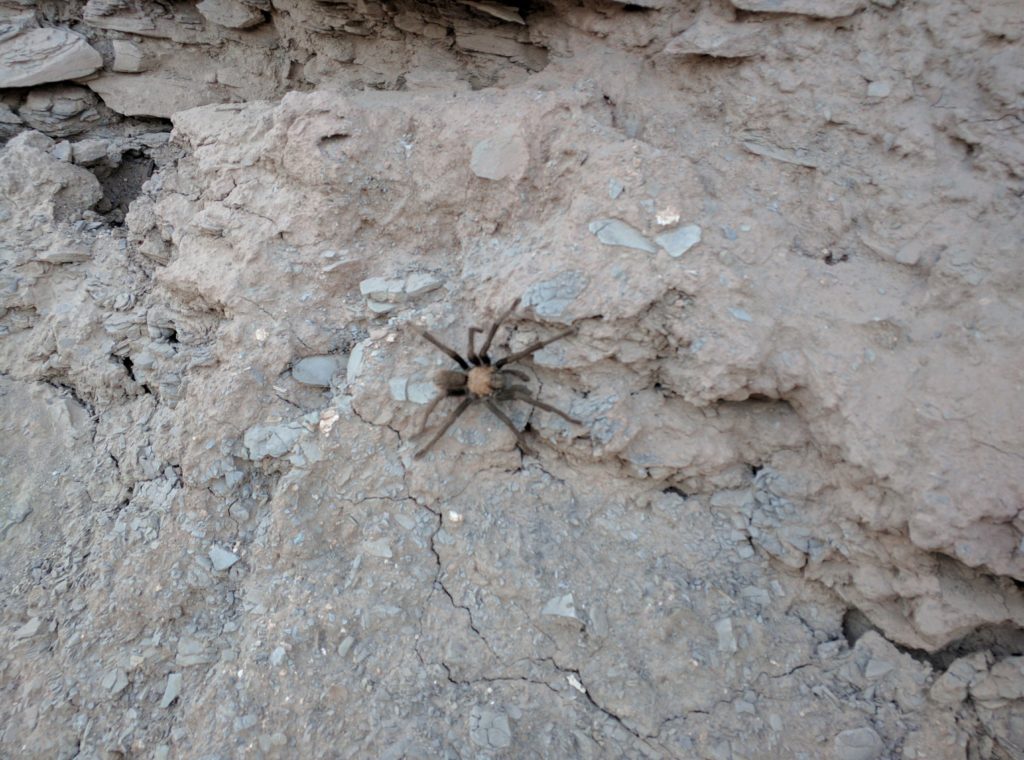 I think we played this course twice and were lucky to manage those mountainside cart paths! I know both times we played we were the only people on the course. The planned housing development never happened and the course didn't make it past the third year. I have the logo ball, it is very, very pretty!
There is more than one post about my favorite course to play: Sky Mountain. I've written about how Deborah and I played the Coeur d' Alene golf course with the island green in the post "Our Thelma and Louise Trip". I love these golf courses so I put the two logo balls as the Featured Image.

Do you have a golf ball collection? I would love to hear about the golf balls you have saved. Drop me a note in the "Leave a Reply" section.
Ttyl.