I am a fast golfer. When it is my turn to play I am ready. No fooling around, just have the club or clubs I want to use in my hand and ready, set, hit the ball.
Now a saying or a procedure called, "ready golf" is something all golfers should adopt. HOWEVER this can be interpreted quite differently as we encountered yesterday.
Ruth and I were playing our "new to us" golf course called Legend Trails for the first time and were so excited to play this course. It was way north on Scottsdale Blvd some 46 minutes from Sun City. The lady sitting next to me on the plane coming down to Phoenix on October 31 was a golfer and a really good one. She had been coming down here for twenty years and had played many golf courses. I asked her what course she liked the best to play and she said the Legend Course as it had lots of elevation changes. We checked out the website and the pictures as well as the scorecard. There was a set of tees at 5400 yards and this is the maximum for us.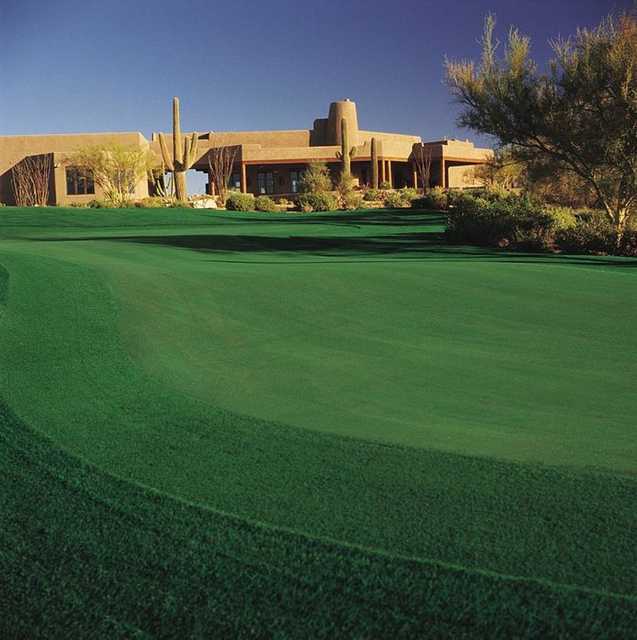 We joined a couple on the first tee and got a less than warm reception. The man had trouble with the name Maureen: Lureen, Gureen, Nureen. Then I spelled it out for him. He announced: WE PLAY READY GOLF. We said fine.
First hole. We all teed off and we could see all four balls when we drove out onto the fairway. Although Ruth was furthest from the green the man went and hit his ball ahead of her. Ruth hit her ball.. It was my turn next but the woman went ahead and hit her ball to the green. I hit my 3 Wood to the green as well.
Before Ruth could chip onto the green the woman rushed up ahead and putted from about 10'. Three people should have putted ahead of her. I was dumbfounded. This is not what I KNOW as "ready golf". It is rude to play ahead of anyone else. If you fall behind the golfers ahead you can speed up play to continuous putt.
Twice on the first hole my stomach turned.
Second hole. My second shot found the green side bunker. The bunkers here are deep with overhanging grass around the whole bunker. By the time I got out of the bunker with my ball, raking the bunker, and myself, everyone had putted. Now these greens are very large and undulating so it is exceptionally helpful to see what is happening on the green. More stomach turning.
We stepped up to the tee box on #7 hole and I asked the man, "is this a dogleg to the left"? Instead of answering he said, "do you think you can get on this green in two on a Par 5". I said, "I just wanted to know if its a dogleg and if it's left or right" He said, "there is water on the left" and repeated that again. I finally saw the group ahead go left to the green!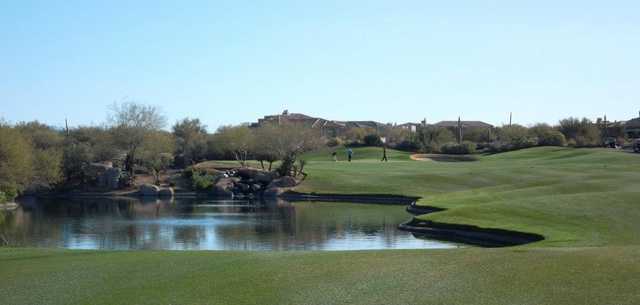 This golf course has some very beautiful golf holes. It also has some difficult Par 5's. There are waste areas, some in dry canals and some filled with sand either crossing or along the fairways. Since there is no GPS, or Sky Golf information available to the golfer it is exceptionally hard to find any yardages except a 150 yard pole. The golf course is very difficult to get from green to tee as there are few signs for the next hole. The cart path is constantly changing direction and the couple ahead were always rushing and left us far behind! No help there.
We were fortunate that the couple finished playing after 16 holes and we were by ourselves for 17 and 18.
I know I shouldn't take etiquette on the golf course, which I learned in 1985, so seriously but that's how I am. I can play a lot of practice rounds when I have new clubs and what we call vacation rounds but etiquette is really important to me and really just common sense.
READY GOLF – My concept of ready golf is being ready. Have your ball, tee and driver ready as soon as you are at every driving tee box. Same procedure with the clubs you use in the other holes. Get the proper club or clubs out of your bag, take two or even three once you get the yardage to the hole. When your ball is in front of the "no carts beyond" sign and not on the green, take your chipping club and your putter and let your golf car partner take the car up to the green. Simple. When your ball is on the green, go up and mark it. You know it could need cleaning! Let the person whose ball is furthest away from the flag putt first. Really. Always. YOU CAN LEARN A LOT, (SLOPE, SPEED, ETC.) ESPECIALLY ON LARGE UNDULATING GREENS.
So that's my take on Ready Golf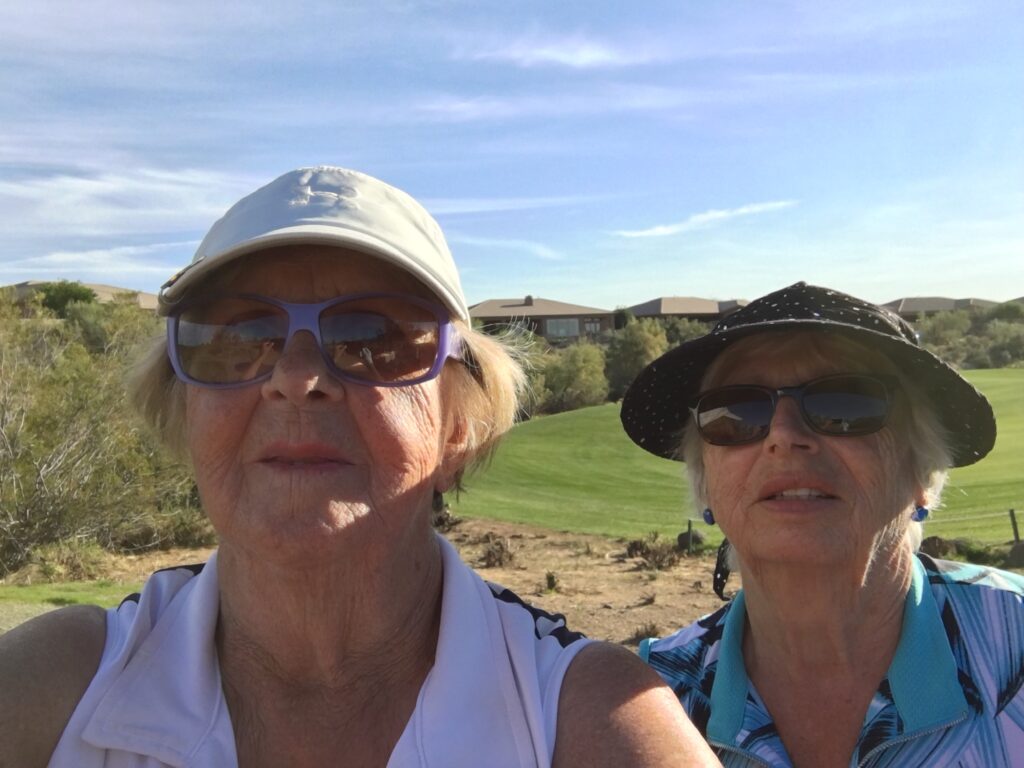 We were home in time for "Happy Hour" and a delicious dinner.