Colleen and I started our week in the Columbia Valley, BC by playing at Copper Point, The Point Course, Monday and I suggested we play this course two days in a row. This way you can learn a bit from the first day of play. Colleen was happy to do just that. In fact we went to Cranbrook and played Shadow Mountain the third day and Colleen said, "Let's go back and play Copper Point again". We are happy we did. Everything about Copper Point is to love. The service with carts was "load and unload yourself" and balls were on the driving range in two meter sections. The course is in great shape and has some risk and reward holes to keep you challenged. Lots of elevation changes too.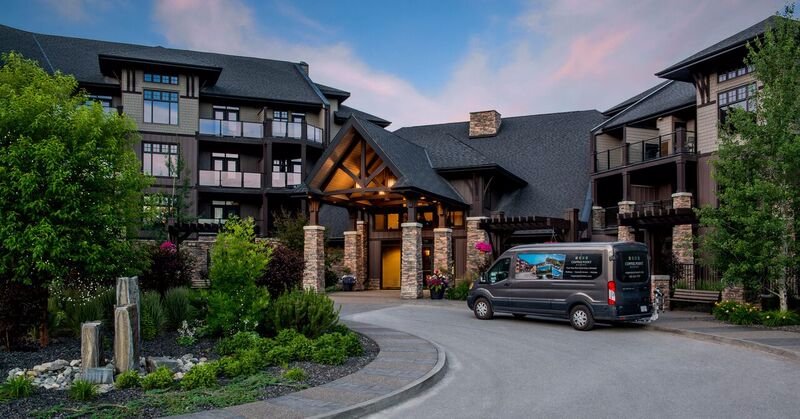 The Copper Point Resort and Spa is quite a large complex. The original plan was to develop condos but sometime mid stream it became a resort. Our first two nights were in a condo, one bedroom, fully equipped and furnished unit. It was beautiful with a lovely deck facing the mountains.

Dinner in the Dining Room was Covid-19 spacing with excellent food and dessert.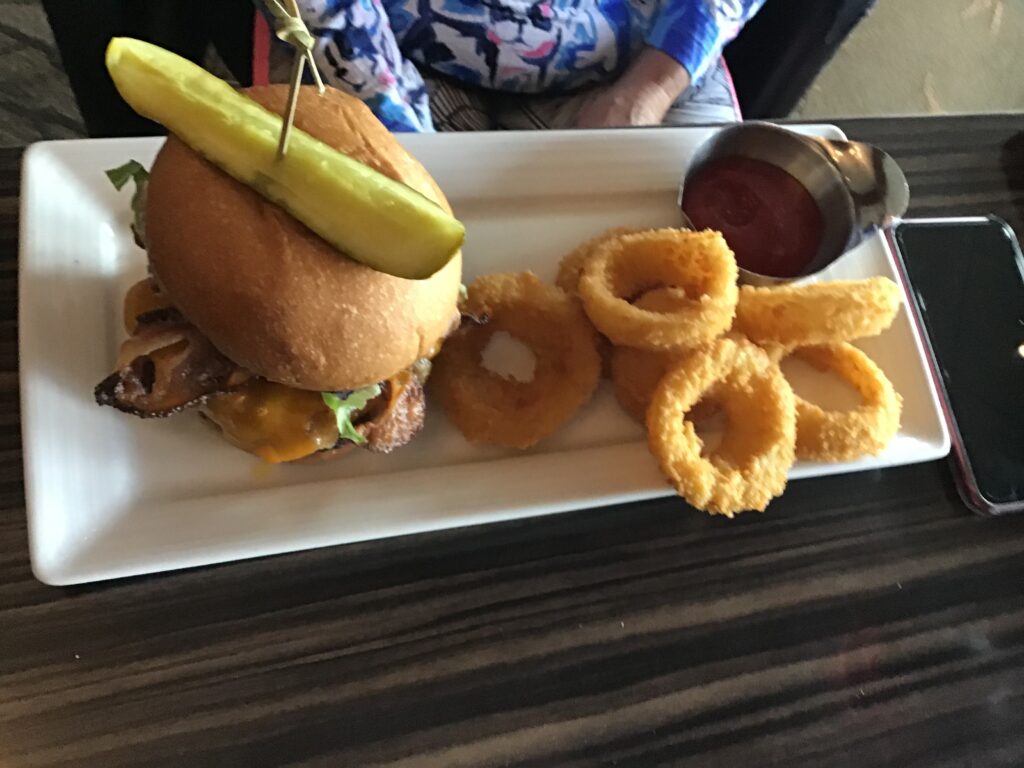 There is still a soft spot in my heart for Shadow Mountain where I've played some good golfs many times. There are some awesome golf holes and the practice facility is outstanding.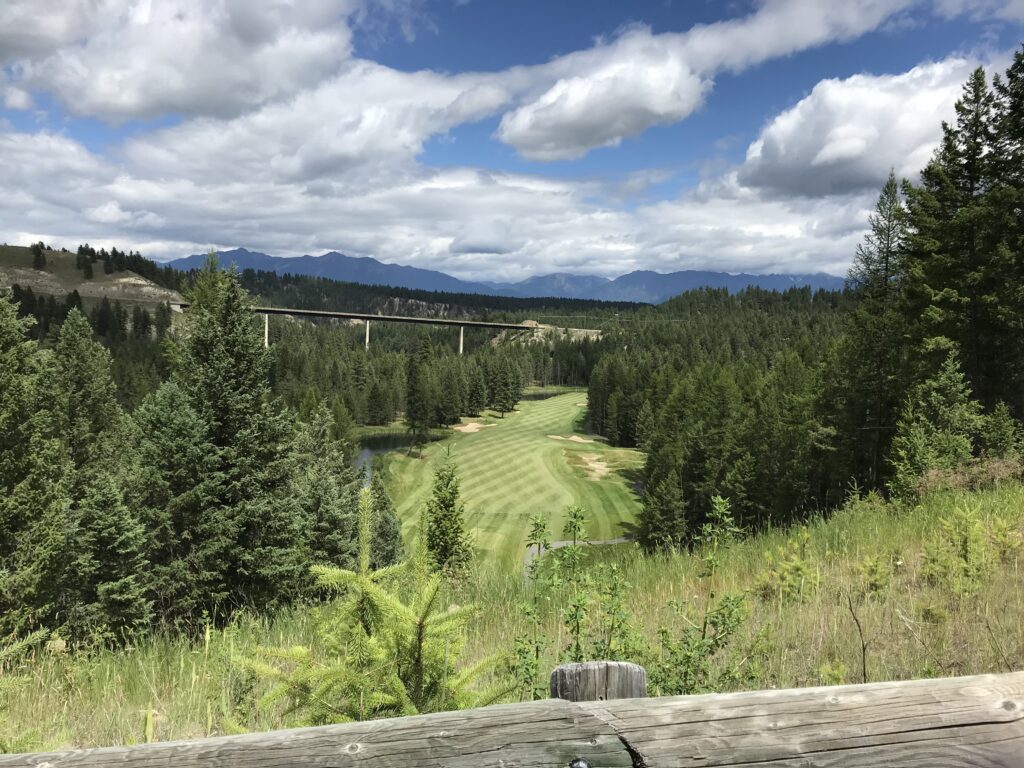 It is a relaxing drive over to Radium, down the road apiece to Copper Point and days later an hours drive to Cranbrook. We stopped at the Cranbrook Country Club and it was a busy, busy place or we would have played there too. Colleen managed to do some shopping there AND at the Summit Store at the Resort.
I don't have the opportunity to golf with young golfers very often anymore. It was such a breath of fresh air on Thursday when my daughter Colleen and I were joined by two 23 year old's for 18 holes at Copper Point Golf Course. Nicole and Gemma were originally paired with two others who were "no shows" and Colleen just happened to be in the Pro Shop when they checked in. We were booked as a twosome at a later time but Colleen asked the clerk if we could join these two gals, this would give the club an opening for a foursome. All agreed this was a good plan!

We were not surprised when Nicole and Gemma said they would play from the "whites" as they looked fit and athletic! And sure enough, they both hit awesome drives, way down the fairway. We had so much fun and to everyone's surprise I was on the green on Hole #3 with my third shot and only about three feet from the pin! As you can see from the video all were thrilled with my Birdie.

We had so much fun. These two young gals kept saying how much they enjoyed playing with us. They were so courteous, happy, thrilled with everyone's good shots and sympathetic of all not so good shots. It was a real treat so play with people who have learned the etiquette of golf as well as the rules of the game AND enjoyed themselves.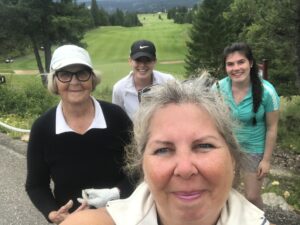 Friday morning we headed to Invermere and the Huckleberry Restaurant for breakfast and it didn't disappoint us either. A fast do it yourself car wash and Colleen and I were on the road home. Thanks to Colleen for a wonderful golf holiday. Hopefully a Stay and Play week will see us back at Copper Point in 2021.
ttyl