My Beer Bread Recipe
I don't know if there is still a shortage of yeast as I have not been in a grocery store. You can make this tasty bread without yeast as there was yeast in the beer making.
Here is my bread recipe that I used today,
Preheat oven to 350 degrees F (175 degrees C). Lightly grease a 9×5 loaf pan.
Ingredients
1 ½ cups all purpose white flour
1 ½ cups whole wheat flour
4 ½ teaspoons baking powder
1 ½ teaspoons salt
⅓ cup packed brown sugar
1 (12 fluid ounce) can or bottle beer
1/4 cup melted butter
Get busy…
Step 1 In a large mixing bowl, combine all-purpose flour, whole wheat flour, baking powder, salt and brown sugar. Pour in beer, stir until a stiff batter is formed. It may be necessary to mix dough with your hands. Put half the melted butter in the bottom of the 9 x 5 pan. Scrape dough into prepared pan. Spread the remaining butter on top.


Step 2

Bake in preheated oven for 50 to 60 minutes, until a toothpick inserted into center of the loaf comes out clean.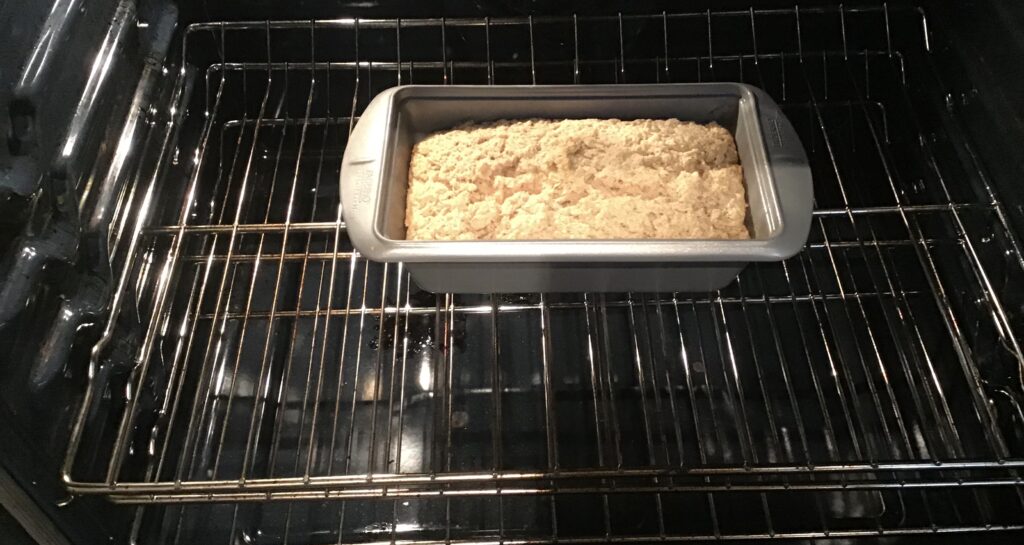 I loved the finished product. 
 Maybe I would bake the bread a little less than 50 minutes next time although I like the crispy crusts.
Don't drink all the beer darling, I need it for my bread baking.