I've never known anyone who could compete with the fast fingers of my friend Jan. She was fast, exceptionally fast, at not only learning new skills but implementing them into many artistic challenges.
Jan was still in High School when I met her. I was working as the Receptionist at the Saskatchewan Co-Op Creamery, Head Office and she came to work, after school, to processed the outgoing mail. We became friends immediately and I looked forward to afternoon every day when she would arrive.
I was truly amazed at her "fast fingers", as I called them, when she told me she had already knitted 20 sweaters at 15 years of age. Then one day one of the secretaries asked her to type a short memo. WOW. Those fingers flew across the typewriter. I had never seen anything like this before. And I asked, "How fast can you type?" She said " I've been tested at school and my average is over 120 words per minute". Now that is fast, really, really fast.
By 1955 Elvis Presley was #1 with all the swooning teenagers and Regina young girls were not immune to the faze. Jan, of course, had money from working, so she bought each one of the Elvis hits as they became available. The only problem was she had this boy friend who was so jealous she couldn't listen to the record when he was around. He would break it! She'd just go buy another one.
Jan and Shev married quite young and their family consisted of Lorna, John, Tina and their children.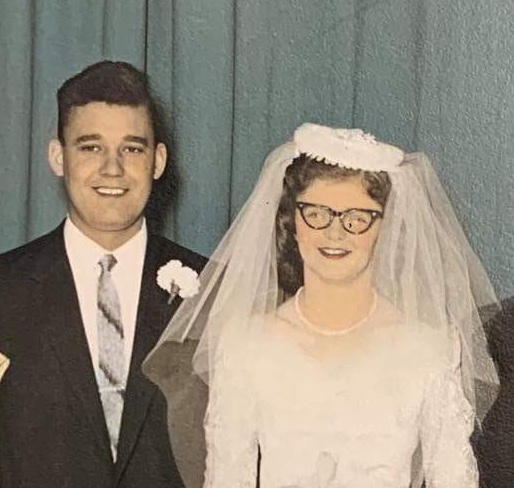 I don't recall much about their wedding although I was in the wedding party.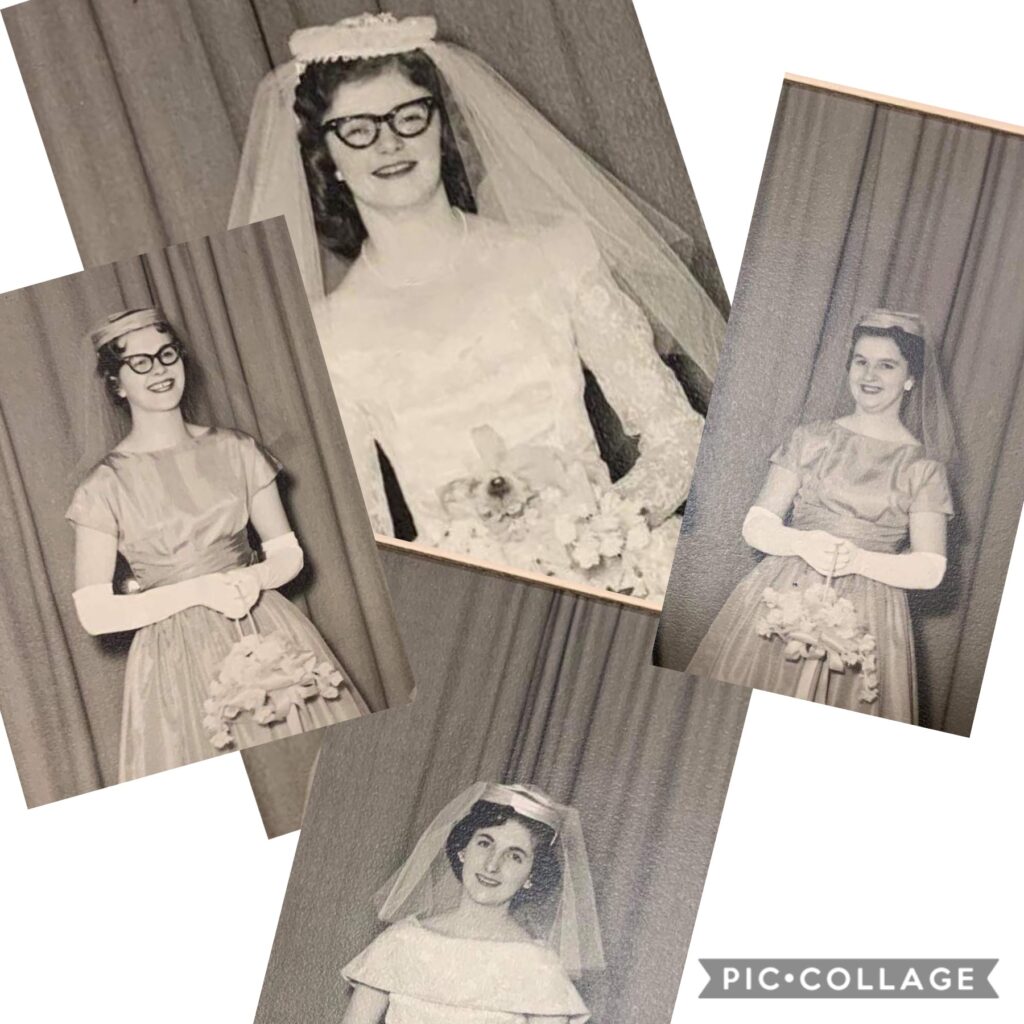 Shortly thereafter Jan and Shev were off to the big city of Toronto. I believe Shev first was taking Chiropractic studies. Not finding this to his liking he switched to computer science at Ryerson College. All the while Jan had no trouble finding stenography work. Shev began a lifetime employment with IBM. It was in Raleigh, NC that Jan took up the art of "needlepoint". I can recall her writing me a letter in which she said she had rented a hall to sell her artistry. She sold over 100 framed needlepoint pictures in two hours! Her daughter, Tina, informed me that Jan did hundreds of needlepoint pictures. She also said her Mom's large "The Last Supper" took 12 years to complete.
While on the subject, Jan knitted 1800 sweaters and/or crotched at least 200 afghans!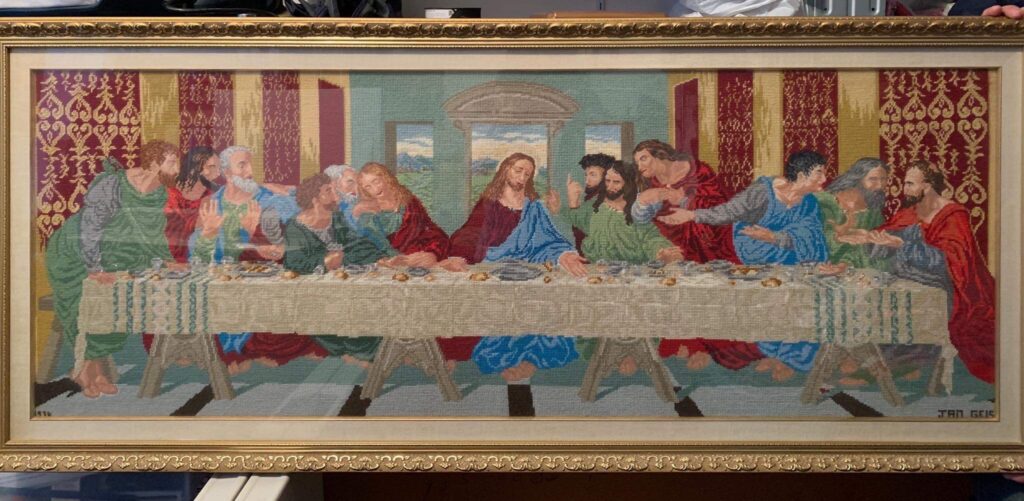 Just a few pictures of her needlepoint talents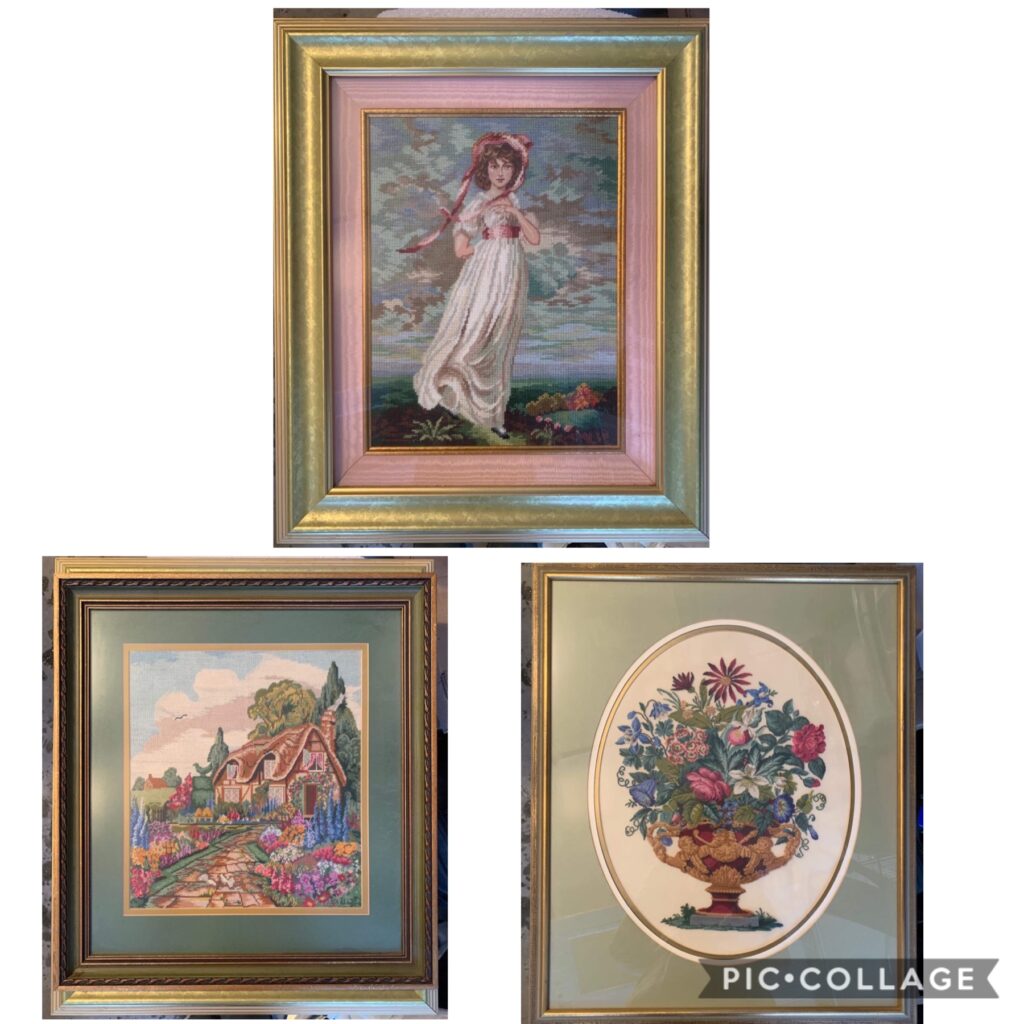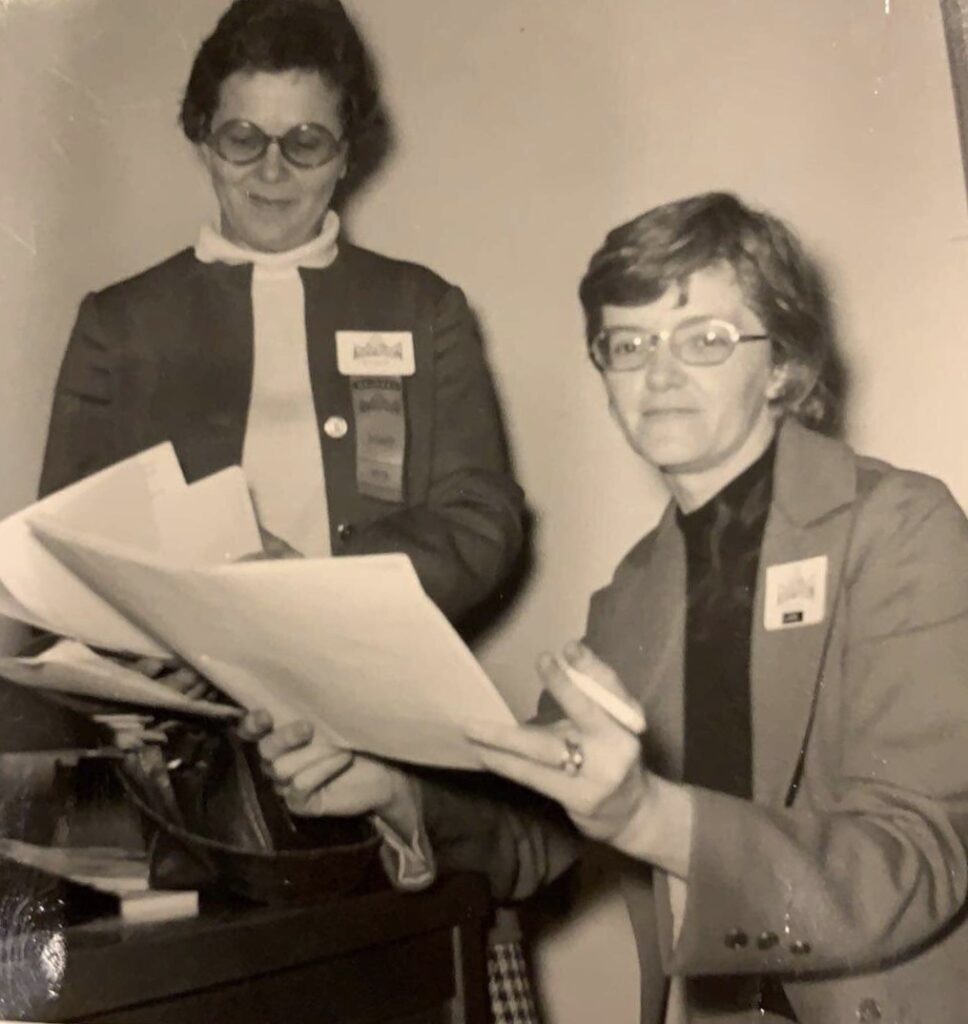 Shev's parents came to Raleigh one year at Christmastime. They surprised Jan with a keyboard. Well that brought Jan's love for music to a career for her life. In two years she had progressed from the keyboard to teaching students in both piano and organ.
Sometime in the 1990's Jan and Shev returned to Regina and Jan found her niche at Jan's Studio. This was inside Regina Piano and Organ on Scarth Street. Jan became the super salesperson selling pianos and organs when she wasn't tending to her students. Jan also played piano at my daughters weddings and of course at Doc's farewell service.
What a super-talented lady I could call one of my best friends.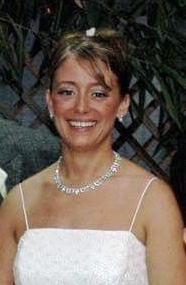 Thanks Tina for your help in telling this story.