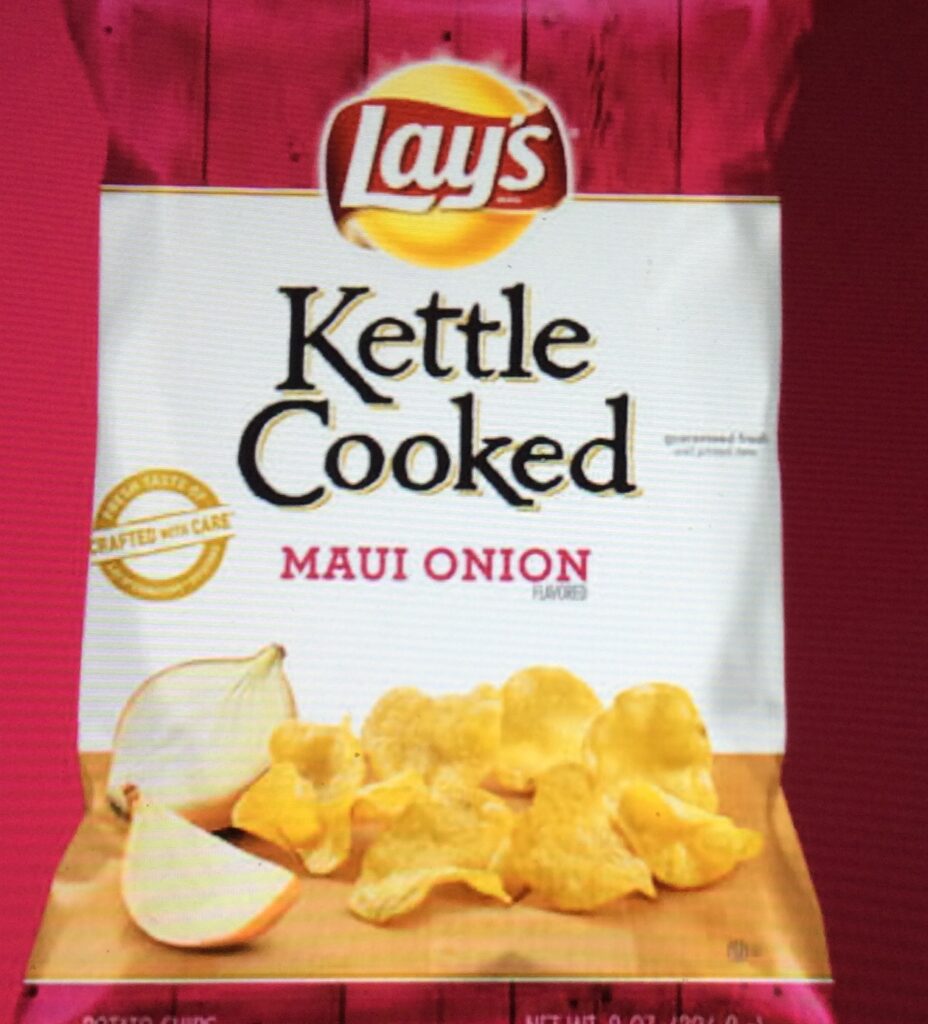 If I had died at 75 (I wrote that because it rhymes!) you could have been able to say, "She never ate potato chips!" Not that you would say that, it's quite an unusual statement, but I'm just trying to underscore the fact that I was never a big chip fan.
When I was a teenager, we didn't have potato chips at home, but we had a treat made from mashed potatos called lefse. Lefse is a kind of flat-bread that's cooked like a crepe. We ate lefse with butter on when it was cooled to room temperature, and everyone loved it. Even though my parents were both from Sweden, lefse is better known in Norway. My guess is because they both came from villages close to the Norwegian border and that's why lefse made it into our kitchen!
In any event, we didn't have potato chips growing up — and even when my kids were young, we didn't have them in the house very often. If we did, it would be accompanied by a dip made with sour cream and onion soup mix, but that was extraordinary. Chips simply weren't often on the grocery list.
Something changed, though, when I was 78. That's when I discovered Lay's Kettle Cooked Maui Onion potato chips at Lin's Fresh Market – a grocery store in Hurricane, Utah.
I was looking at the different flavours of kettle chips one day in at Lin's, which is the grocery store I most love shopping at when I go down to the States to spend a month or two away from Canada's winter, with some of the best golfing anywhere.  I knew my friends liked potato chips, so I thought I would get  the Maui Onion flavour for them to try. I've been to Maui, and loved that the most of the Hawaiian Islands I've visited, so I picked that kind mostly for the name.
Turns out, my friends absolutely loved them, with ooh's and oh's and wow's and great's — so I tried one with my drink. And that was it.
I was hooked. I don't know what it is about these chips, but they are really CRISP and have a sweet onion flavour they are SO GOOD.
The thing is, you can't find these chips just anywhere — even in stores that sell Lay's potato chips.  Their distribution across the USA is dependant on the local demand, so whenever I'm on a road trip, I always make a pit stop to check out the local grocery store to see if I can find them.
I used to be able to find them going north through Montana, but not anymore.  I've checked out several grocery stores in Sun City, AZ and in La Quinta, CA — and none were to be found.  Last year, I was back to Hurricane in April and the first time I was shopping there, there were no Lay's Maui Onions Potato Chips on the shelves. But lucky me, the next week they were there in abundance!  I have talked to several Lay's re-stockers and some of them have never even heard of the Maui Onion flavour.
When I come back to Canada (and so far there are no Maui Onion chips in this country from what I've found), my car will always have several bags of my favourite flavour of potato chips — if I can find them.
Lay's does have a snack finder on their website. All you need to do is select you product type (Kettle Chips), the flavour (Maui Onion) and put in your zip code. They even give you an option to buy online, but what I really need as a road tripper is a Maui Onion Finder App so I can see at a glance where I can track them down where ever I am.
Do you have a favourite chip or snack? Share it with me. I'd love to hear from you!