Although we have touched on the life of the O'Sheas in the Joe and Bridgetta stories it would be remiss for me to not write more about their life in Norquay, Saskatchewan.
The O'Shea's stayed in Norquay till 1927 when they moved to Fife Lake and continued to live there until 1933.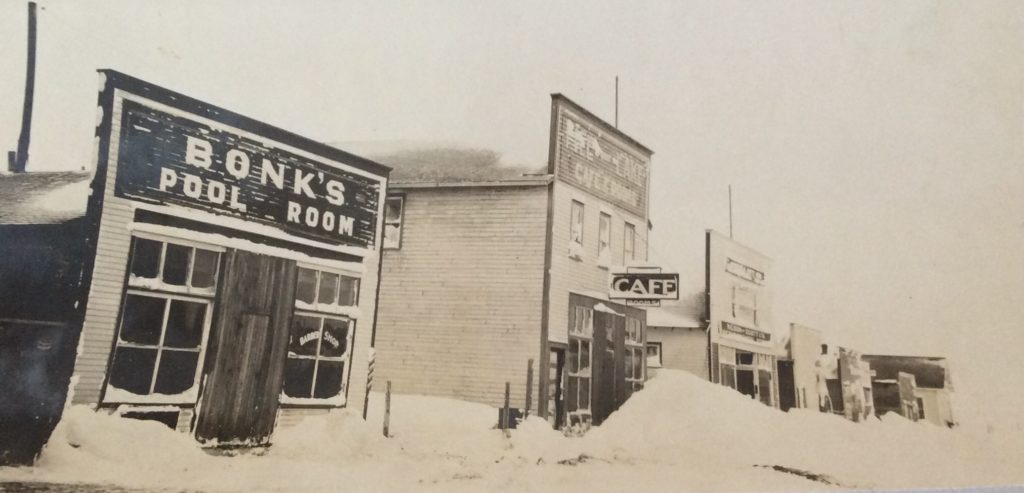 Fife Lake was memorable for my husband because it was there that he and Eddie Belanger set fire to the relief hay. They would have been about four years old and were playing with matches. Not a good thing.
Some of the Dufour family had originally settled in Fife Lake but later moved to Norquay, Saskatchewan. Once, when they came back to the dusty, windy town of Fife Lake for a visit, they told the Doctor that he should go back up north to "God's Country". I guess it didn't take long to convince them to move again.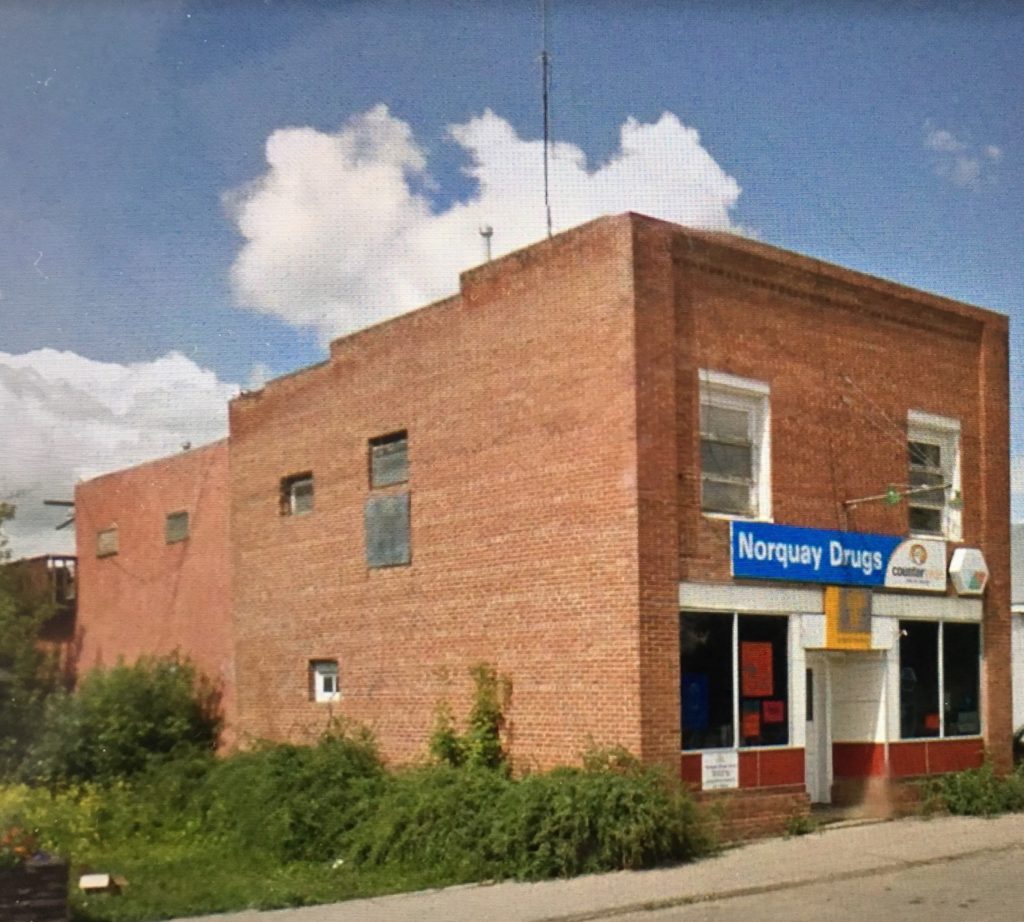 We It was not long after their return to Norquay in 1933 that they built a new brick building to encompass a drug store on the main level and living quarters for the family upstairs. Bridgetta managed the drug store and hired pharmacists.

The Town of Norquay clerk, Dianne, sent me this write up from the Norquay history book.
In the doctor's window at that time:
"Dr. J.P. O'Shea
Physician and Surgeon
Phone 45
Special Work in Maternity
And Children's Diseases
Norquay, Saskatchewan"
Dr. O'Shea arrived in Norquay in 1921 and married the following year. in 1927 he left Norquay to reside and practice in southwest Saskatchewan. Dr. O'Shea returned in 1933 and built the brick drugstore with a residence above. In 1947 Dr. O'Shea left Norquay and retired.
Dr. Joe O'Shea was well respected in the community as was the case for many small town doctors. He was one of the first doctors to buy a snow plane which enabled him to attend to patients in the wintertime when the roads were impassable for a car or truck.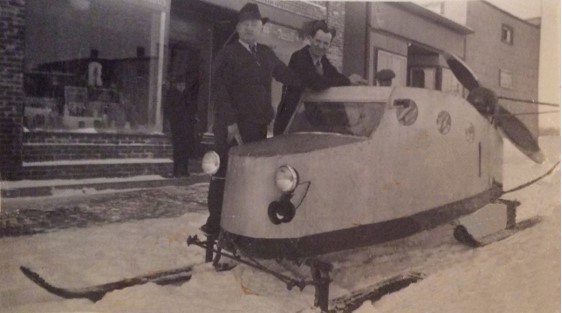 Doc (Merlin) remembers how he loved to go with his Dad on emergency trips. When we would travel from Madge Lake to Norquay we passed the Key Reserve (now called the Key First Nation) and Doc said he had gone with his Dad many times to do inoculation of the children on the Reserve. The life of a prairie doctor was not an easy one when it came to collecting his fees. I'm sure many times he was paid with chickens or beef instead of money. When they planned to retire there was a lot "on the books" and by 1949 the accounts were sent to a collection agency. We have many letters "explaining" why an account was incorrect or unable to be paid at any time soon. One of many letters in response to an attempt to be reimbursed for services is priceless.
"I don't owe no money Dr. O'Shea. Have no kid of October 2/42. Here's other (name) that had children around that date. Send out the kid and I'll send the money at once."
The amount of accounts to be collected would certainly have bought a new car. However most of it was never collected. I'm sure that was a common occurrence in those days of being a prairie doctor.
---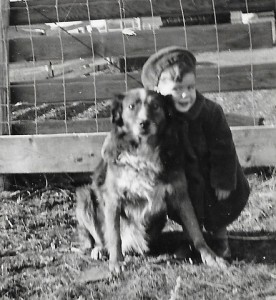 Doc (Merlin) was a young lad when he was sent off to boarding school in Yorkton. He was so homesick for not only his family and friends but especially his dog: we have many letters from him pleading to his Mom and Dad to let him come home.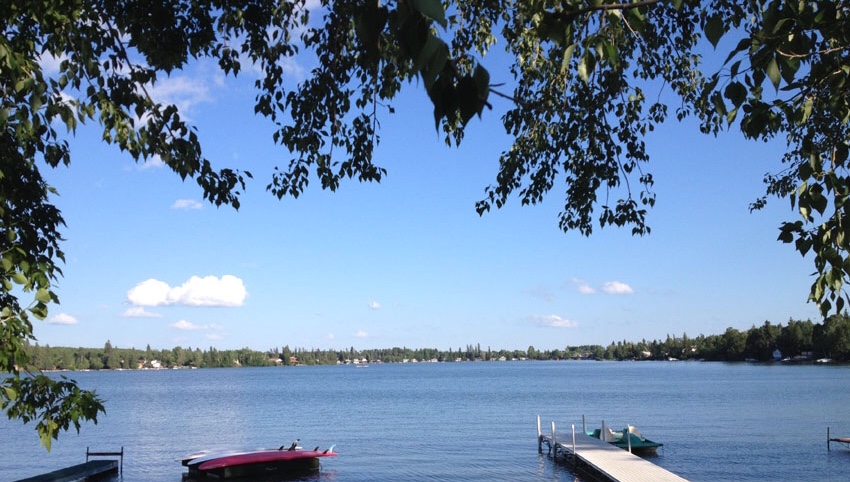 The O'Sheas built a cottage at Crystal Lake just a few steps from the water at the north end of the lake on the west side.
Doc's summer holidays away from school in Yorkton were great fun. He and his Mom stayed out at Crystal Lake all summer long and his Dad would come out on the weekend. His friends Rudy Sterzer, Norman Robinson and Bob Challoner did everything young boys do at the lake.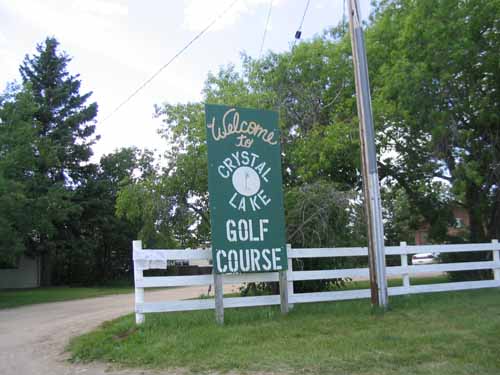 And the boys had some wonderful adventures. Once they even drove the Doctor's Model T Ford all the way around the lake – in the water!!! They had breath-holding competitions, to see who could stay underwater the longest under a raft they had constructed. This would cause a great uproar from the mothers watching from the shore.
Rudy's Mother, Ellie, was a German swimmer who participated in the Olympics in 1936 in Berlin. She and others would swim in Hitler's private pool. Rudy's Dad Matt, was a Canadian selling farm machinery in Germany when they met and were married. His marriage to Ellie meant the RCMP made many a visit to the Sterzer home! Interestingly, Rudy became a member of the RCMP and retired from the force to have the first RCMP Dog Training Academy where he trained German Shepherd!
Matt and Ellie owned the nine hole golf course at Crystal Lake. Although the boys certainly had the opportunity to golf (when the course was not busy) I think Doc would rather be on the lake. Ellie was a busy woman giving golf lessons for the kids at the lake and working in the golf shop.
Doc later attended Campion College in Regina and that was, in his opinion, worse than going to school in Yorkton where he'd been the only English-speaking kid in a school populated by Eastern Europeans. Or so the story went.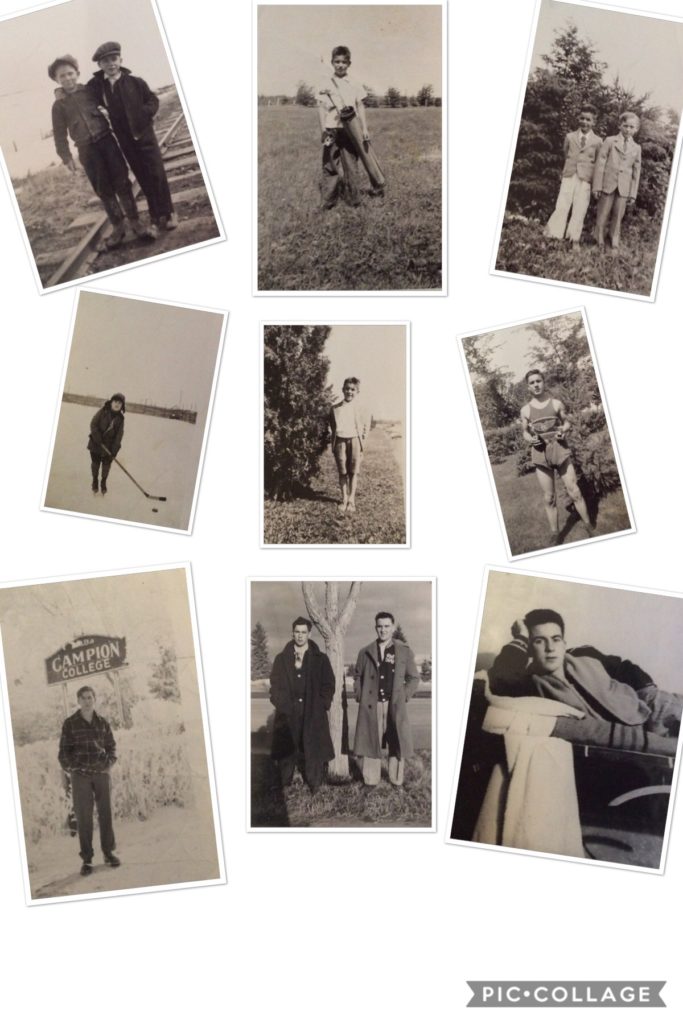 It was in the winter of 1947-1948 in Chilliwack with his Mom and Dad that Doc got interested in flying airplanes and started lessons at the flying club. The O'Sheas could have bought a section of land that is now Langley for the princely sum of $9,000.00 but a winter punctuated by violent snow storms had the family packing up and heading back to Saskatchewan, this time back to family and Wilcox. Needless to say, that $9,000 investment would have turned out very well for them, if they had made the purchase!
Life was always an adventure for the O'Sheas. Trips to family at Wilcox with visits with Father Athol Murray. And many trips to the USA. (Bridgetta had grown up in the USA) to visit friends and an opportunity for the doctor to have a break.
The Doc loved to tell this story: Doc said his Mother loved hats and wore them often. Bridgetta loved crocheting and embroidery and of course could only find the exact crochet cotton she loved to use in the USA. During WWII there was no bringing any goods back from the USA. On one trip from the USA she bought three balls of crochet cotton to "sneak" back into Canada. She put the three balls on her head and covered up all the balls with her hat. When they arrived at Customs the agent asked them all to get out of the car. Her large hat caught the doorway of the car and the three balls came rolling out onto the pavement. The customs office laughed and laughed and said, "just pick up the cotton balls and be on your way".
These are some of the O'Shea stories I wanted to share with you. Doc's Mom and Dad were gone when I met him. And Doc has now been gone since 1987. Luckily I saved pictures, newspaper clippings and remembered stories Doc told me, otherwise I would not be able to write this post.
Enjoy.